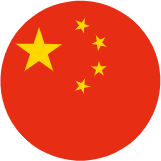 Once destined for export, fermented tea finds new fans
Home

Once destined for export, fermented tea finds new fans
Link: htmhttps://www.chinadaily.com.cn/a/202302/08/WS63e2f547a31057c47ebad86a.html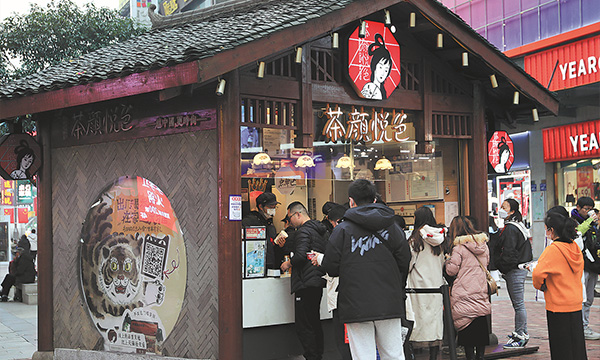 CHANGSHA — Once a niche product reserved for border trade, Chinese dark tea is now making another long and bumpy journey toward new-style beverage shops, the favorite haunts of the young sipping class.
Customers line up to buy bubble tea from a shop in Changsha, Hunan province, on Jan 3. WU LEI/FOR CHINA DAILY
Dark, or fermented, tea has a long history of being compressed into tea cakes and carried on horseback to China's northwestern hinterlands as well as abroad, earning it the sobriquet of "border" or "export" tea. But as the fashion for new-style brews swept China, dark tea found new fans in big cities, chiefly thanks to the thousands of bubble tea shops vying for the hearts of young urbanites.
In Changsha, the glitzy capital of Hunan, tea shops mix dark tea with light cream and pecans and advertise its health-enhancing effects, such as lowering cholesterol.
"I like bubble tea but I don't want to get fat, so I'm attracted to the 'fat-scraping' effect of dark tea, as well as its special taste," said Peng Hongzhi, a 37-year-old Changsha resident.
Peng notes dark tea's bitter taste and particular aroma, which have long made it an outlier in China's mainstream tea market, a bitterness that also poses a challenge to developers of popular beverages.
Sexy Tea, a popular tea brand also known as the Modern China Tea Shop, said it began to develop dark tea-based beverages in 2019 in a bid to diversify its portfolio of green, black and oolong teas. The company selected dark teas with richer flavors and added cream to improve the taste.
"Dark tea has a strong personality. Some clients love it, some hate it," said Liu Qiaofang, who works in Sexy Tea's public relations department.
Liu Yang, founder of Chaermasi Chinese Dark Tea, is one of the young entrepreneurs working to unleash the market potential of dark tea, which remains a niche product despite its growing popularity. "We want to introduce dark tea into the lives of young Chinese in a more fashionable manner," said Liu, who has opened four outlets that use dark tea to make bubble tea and fruit tea.
As a newcomer to the new-style tea market, fermented tea drinks have few successful examples to draw experience from, so Liu's team mixes the tea with monk fruit and dried orange peel to amplify its health benefits. "To our delight, 30 percent of our first-time buyers have become regular customers," he said, anticipating a growing number of health-conscious consumers.
According to research firm iiMedia Research, China's new-style tea market should be worth 374.93 billion yuan ($55 billion) in 2025, with 26.2 percent of consumers surveyed last year saying they expected to try more new tea beverages in the future.
To attract young, wealthier customers, many new-style tea brands have replaced fannings (low-grade tea dust) and low-quality cream with high-quality leaves and fresh milk. Demand for more diverse and unconventional blends have also opened up opportunities for niche beverages.
Not all forays into this rising market have succeeded. A pub-like tea house in Changsha said it had tried to sell cakes made from dark tea, but they were taken off the shelves following a lukewarm reception.
Li Shengfu, a master of Anhua dark tea, is optimistic about prospects for synergy between dark tea, pastries and popular beverages. The addition of traditional tea-making to the UNESCO intangible cultural heritage list late last year will also boost China's rural tea industry and the supply chain, he said. "Dark tea's particular fragrance and fermented properties are suitable for secondary processing. It will take time, but dark tea derivatives are sure to be loved by more people," Li said.