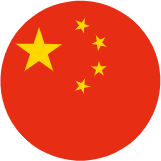 Tea makers coping well with market saturation
Home

Tea makers coping well with market saturation
With mounting market competition, China's tea beverage brands are stepping up efforts to build deeper connections with consumers and create more consumption scenarios to win the hearts of tea lovers.
China's milk tea market has grown rapidly in recent years. It's demonstrated that by the end of 2023, the country's milk tea market is likely to surpass 120 billion yuan ($17.7 billion). Currently, there are roughly 500,000 milk tea stores nationwide, with the top 50 milk tea brands operating 100,000 outlets.
Chinese boutique teahouse chain Heytea is opening fruit preparation windows in its outlets so that while consumers are enjoying their milk tea, they may have a look at how the fruit inside their milk tea is peeled, cored, cut and tamped.
So far, Heytea's fruit preparation windows have been launched in more than 50 of its outlets in cities including Beijing, Shanghai and Guangdong province's Shenzhen, and are constantly expanding. "The fruit preparation window enables us to see the production process of milk tea, making us feel more secure while drinking it," said a consumer surnamed Wang, who bought a bottle of milk tea from a Heytea outlet.
Data from Heytea showed that in 2022, members registered on its WeChat mini program Heytea Go increased by 13 million year-on-year to surpass 63 million. Since June 2022, its daily sales volume has surged 20 percent year-on-year on average.
Also, according to its report, in 2022, Heytea opened new outlets in 37 cities nationwide, among which the highest sales record in a single day in a single store reached 5,400 units. It has explored new store layouts that are suitable for cities of varying sizes. So far, Heytea has entered 90 cities worldwide.
"Currently, most of our outlets are located in first- and second-tier cities. There are many places where consumers are still not able to buy milk tea without powdered creamer. We want our consumers to drink real milk tea. In the coming year, we plan to bring Heytea outlets to more cities. It is our responsibility to bring high-quality tea beverages to consumers who need them," said the spokesperson of Heytea.