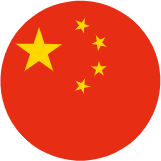 China Tea Marketing Association went to Kolkata, India for cooperation and exchanges
Home

China Tea Marketing Association went to Kolkata, India for cooperation and exchanges
On December 12nd-13rd, Mr. Wang Qing, president of China Tea Marketing Association, led a Chinese tea delegation to Kolkata, India, and held discussions with Indian Tea Association and Indian Tea Committee on tea importing and exporting trade and marketing, international tea prices, global tea consuming market development, tea quality safety and inspection, etc.
China-India Tea Cooperation Conference, thought collision and strong alliance of two tea producing countries
At the China-India Tea Cooperation Conference, President Wang Qing signed a Memorandum of Understanding (MOU) with President of the Indian Tea Association Mr.Vivek Goenka. In the future, China and India will deepen cooperation and exchanges in the global tea consumption market expansion, technological exchanges and cooperation, promotion of sustainable development of the tea industry, protection of tea farmers' interests, and the establishment of regional alliances of tea producing countries in Asia.
Kolkata Tea Auction Market makes online trading more convenient
During the visit, President Wang Qing led a Chinese delegation to visit Kolkata tea auction market in India, learned about the development history of this auction market, the auction system and auction progress of Indian black tea, and visited the auction site and related persons in charge. The different tea consumption patterns in China and India were discussed and exchanged.