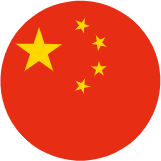 Sri Lanka Tea Strikers Jeopardize Export
Home

Sri Lanka Tea Strikers Jeopardize Export
Tea production in Sri Lanka is threatened during the peak season for exports as prices fall at auction due to a widespread strike amid political turmoil.
Sri Lankan tea worker (Photo/Getty Images)
Striking Sri Lankan tea workers are in turmoil this week as competing labor organizations align with government leaders uncertain of their own future. Beginning Dec. 4 as many as 100,000 workers stood idle or gathered in protest for higher wages equal to $5.56 per day.
The result is a significant decline in production with losses estimated at $1.4 million per day, according to plantation owners. Sri Lanka considers winter the ideal time to harvest hill region teas. December begins the "Western Quality Season." Tea harvested during this period brings the best prices of the year.
Advertisement
"The trade union actions has really messed up all our markets," a spokesman for the planters told the . "The situation has gone from bad to worse," he said, noting "we will end up missing the usual export target of $1.5 billion with less than 300 million kilograms this year. Whatever negotiation or correction we will make now, it will still impact all our future endeavors negatively."
On Sunday three labor unions representing plantation workers including the Ceylon Workers Congress (CWC), the Lanka Jathika Estate Workers Union (LJEWU) and the Joint Plantation Trade Union Centre (JPTUC) met with the Employers Federation of Ceylon (EFC) on behalf of several hundred Regional Plantation Companies (RPCs) that manage farms and factories. On the agenda was a wage hike to SLRs600 ($3.34) per day, a 20 percent increase along with several incentives for those who wish to earn more.
EFC Plantation Services Group Chairman Roshan Rajadurai appealed for continued negotiations, that incidents of violence will force management to vacate regional production centers where absenteeism has increased to 70 percent.
"What we are saying is that don't mix politics with economics. Let the professional managers run the industry and the politicians can continue with politics," Rajadurai urged. RPCs are losing SLRs250 million ($1.4 million) in revenue a day, a total that will reach SLRs6.25 billion ($36 million) by January.
"A collapse of the RPCs would adversely impact the Ceylon Tea brand, including the many non-union smallholders who grow 75 percent of the total tea," he said.
The Planters' Association of Ceylon (PA) calculates that an increase in the day rate combined with productivity incentives (along with a small share of prices to reward quality) would amount to SLRs 940 ($5.23) per day. The total is very close to what the unions are seeking. For those plucking 22 kilos the combination could equal SLRs1055 ($5.86) for a day's work. Tea harvesters average 18 kilos per day, one of the least productive rates in the world. Pluckers in India and Africa are required to gather 42 kilos of leaves per day. Sri Lanka's per capita income is $4,310 per year which is about $2.15 per hour calculated as an eight-hour day (2,000 hours annually). Rural Sri Lankans harvesting tea earn closer to $3 per day which is about $780 for 260 days work. Factory workers draw slightly higher pay.
Sri Lanka (Photo/Adobe Stock)
Sri Lankan tea is some of the most-costly to harvest in the world averaging SLRs40.56 ($0.23) per kilogram. Currently 20 plantations are under state management and running at a loss. Therefore, it will be difficult to compensate workers an additional SLRs43 billion ($240 million), said Rajadurai.
Tea prices in recent days have slipped SLRs60 ($0.33) per kilo at the Colombo Auction, the world's busiest tea trading floor. Last week 30 to 35 percent of the tea remained unsold as buyers in Japan, Russia, and the Middle East shift their attention to other suppliers. Sri Lanka produces 6 percent of the world's tea but is the second most lucrative exporter by value. Export dollars are critical to the government which laments recent gains in market share by Kenya, India, and Indonesia.
Negotiations are complicated by the fact that labor unions function as political parties, working closely with the United National Party (UNP) and the Sri Lanka Freedom Party (SLFP). In October Sri Lanka's sitting President Maithripala Sirisena dissolved Parliament, sacked Prime Minister Ranil Wickremesinghe (UNP) and installed Mahinda Rajapakse in his place. The CWC sided with Sirisena while the National Union of Workers, the Democratic Workers' Congress and the Upcountry Peoples' Front remained loyal to Wickremesinghe.
Last week the country's supreme court declared the president's actions unconstitutional and Rajapakse resigned as prime minister. The court ruled new elections could not be called for two years.
The Ceylon Workers Congress (CWC) attempted to halt the strike after meeting with President Sirisena last week but workers continue to press for a wage increase, according to the website. Labor sentiment in the remaining unions appears to be shifting in support of a national strike restricted to the tea sector.
Source: , ,
Related Posts: