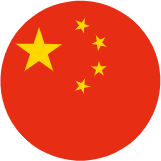 Asian Tea Conference was held in Indonesia
Home

Asian Tea Conference was held in Indonesia
On December 17th, Asian Tea Conference was held in Jakarta, Indonesia. President of China Tea Marketing Association, Mr.Wang Qing was invited and made important speech. President of Indonesian Tea Association, Mrs. Cathalia Randing, Secretary-General of Indian Tea Association, Mr. Arijit Raha, and other nearly 100 people attended the conference, including leaders of relevant government departments, representatives of industral organizations and tea companies, tea experts, tea scholars, and news media.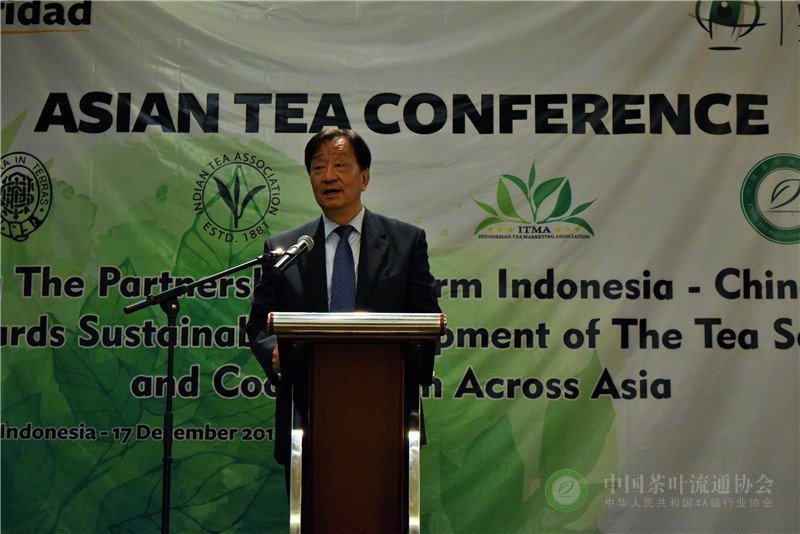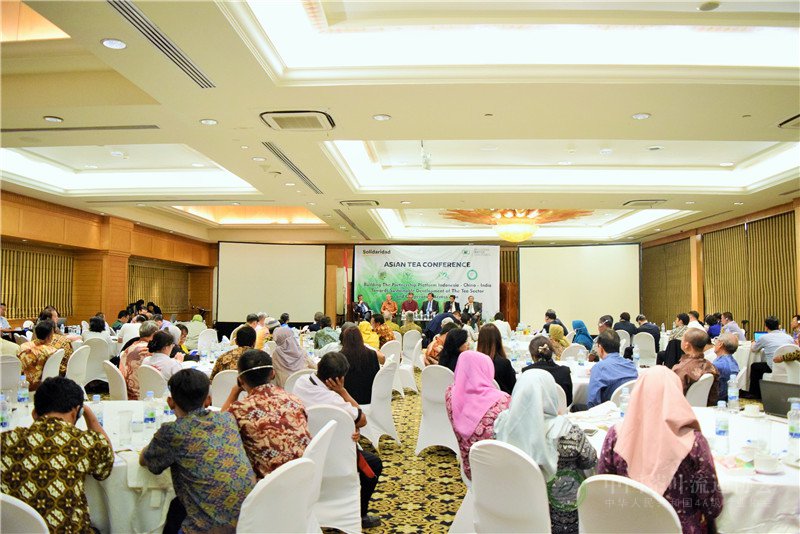 On behalf of Chinese tea industry, President Wang Qing signed cooperation memorandums of understanding (MOU) with Indonesia and India. These three tea producing countries will deep cooperation and make efforts to achieve mutual benefit and win-win results in tea trade interconnection, technology exchange, protection of tea farmers' interests, global tea trade, etc.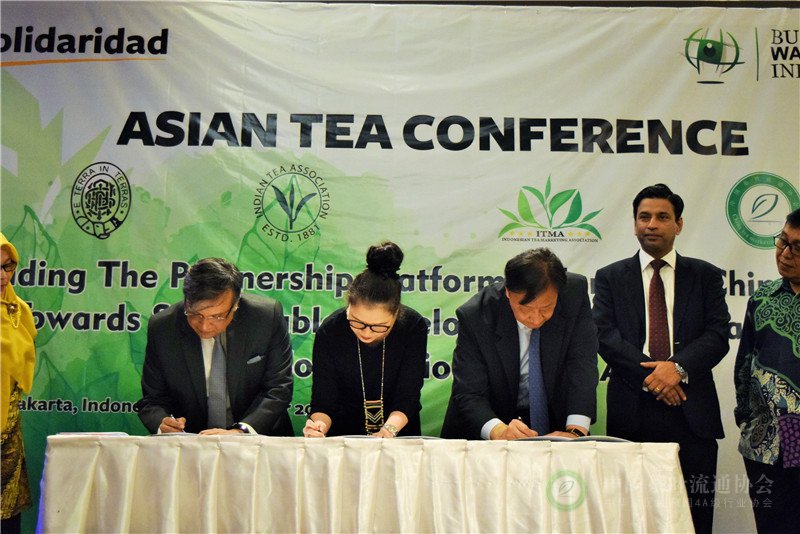 In the conference, President Wang Qing and representatives of Indonesian Tea Association, Indian Tea Association and Solidaridad launched a communication about "Opportunities and challenges facing the development of tea trade in Asian countries". Experience sharing and discussions were held on tea quality and safety, tea standards, tea processing skills, tea import and export trade. In addition, Mrs. Yao Jingbo, vice President of China Tea Marketing Association, made a report on "Analysis of Chinese Tea Production and Marketing Situation", and Mr. Panggah Susanto, Director of Indonesian Agricultural Bureau, also introduced the current status of the Indonesian tea industry.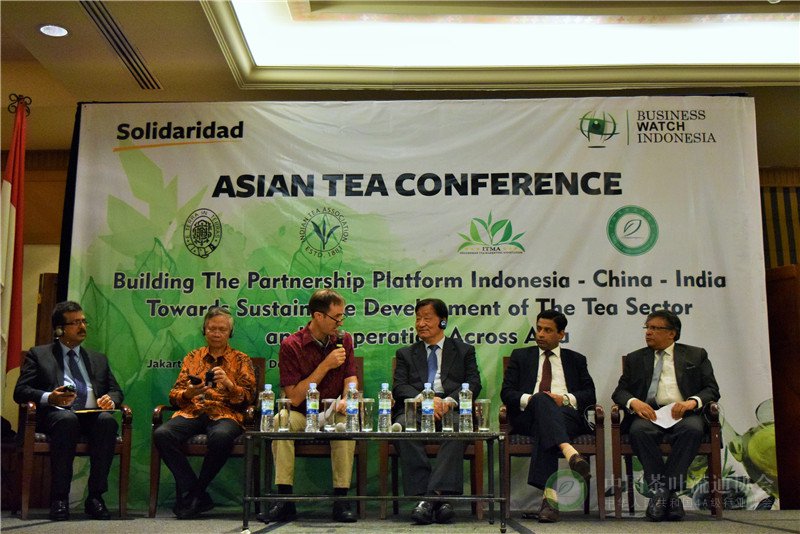 As a 4A national organization and the Chinese representative of International Tea Committee, China Tea Marketing Association has always actively participated in global tea industry affairs and foreign tea promotion activities, and has established a good and comprehensive strategy cooperation with various tea-producing and tea-consuming countries. This time, the first communication between China and Indonesian tea industry has greatly promoted the cooperation and exchanges between these two countries and played an important role in creating a new pattern for the development of Asian tea industry and promoting the common prosperity of the global tea industry.