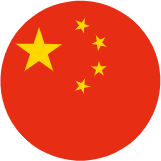 Tripura Tea Growers Seek India Tea Board Branding as Tripureshwari Tea
Home

Tripura Tea Growers Seek India Tea Board Branding as Tripureshwari Tea
The border post between Bangladesh and India at Akhaura, India. Growers on either side of the border want fewer restrictions on using the land to grow tea. (Photo by P.P. Yoonus, Creative Commons)
Tripura, an Indian state bordering Bangladesh, boasts a century of tea growing that is often overlooked. Now the 3,000 small growers there hope to increase their visibility and fortunes with official recognition as a tea producing region, which includes a brand name and seal issued by the Tea Board of India. The Tripura Tea Development Corporation (TTDC) also intends to set up two auction centers in the state.
There are 54 tea estates and 21 tea processing factories in Tripura. Thirteen estates are run by cooperatives. Tripura is the fifth largest tea producing state in India producing 9 million kilograms annually. Teas from the Narendrapur and Mekhlipara tea gardens in West Tripura are sold to big brands like Goodwyn tea.
Tea Board of India assistant director (tea development) Diganta Barman told in Calcutta that small tea growers in Mizoram have successfully demonstrated a successful business model in creating Mizo Tea.
Advertisement
"They are doing good business in West Tripura, South Tripura and Dhalai districts," Barman said. Two growers in Mohanpur already qualify for organic certification, an important step in promoting teas for export.
Tripura is an agrarian state, dependent on agriculture. The terrain is hilly and forested. Only 27 percent of the land can be cultivated, most of which is planted in lowland rice paddies in the alluvial plain. Barman said tea was first planted in 1916 at the Hiracherra tea estate in present day Unakoti district. "There were many efforts to turn the industry a profit-making sector, but even after hundred years there is no export of tea from Tripura," he said.
"The tea industry in Tripura is better than many other states of the country. However, tea from the state was not brand positioned properly in all these years. Marketing is very important in business and we are hoping to develop the Tripura Tea logo shortly," Barman told The Telegraph.
Barman explained "there are several processes before a logo is declared. These involve testing of variety, quality, yield rate of tea, chemical and physical testing, collecting samples from different flush varieties among others."
"The process is in progress," said Barman, who noted that Tripura tea is inconsistent due to infrequent pluck and a low rate of replanting since the beginning of this industry. Aged trees are less productive.
There are also concerns that much of the tea processed on the Indian side of the Bangladesh border is smuggled into that country where it is sold as Assam or Darjeeling tea. Export duties are under review. A delegation of the Indian chamber of Commerce met Bangladesh Prime Minister Sheikh Hasina and appealed for reducing the export duty on tea exported from Tripura.
Tripureshwari Tea
Tripura will benefit from a logo, a brand and a proper trade strategy, according to TTDC officials.
TTDC chairperson Santosh Saha said, "we have approval to use the brand name Tripureshwari Tea and intend to market 100-gram and 50-gram packets for export."
The name Tripureshwari refers to goddess Tripura Sundari, the deity of the state's former rulers, the Manikya kings. The deity is worshipped at Tripura Sundari Temple in Udaipur of Gomati district, which is considered one of the 51 Hindu Shaktipeeths of the country, he said.
Tea thrives on the hills above Tripura's rich alluvial plains and fertile lungas, narrow valleys that are found mainly in the west of the state where rice is grown. (Photo by Soman, Creative Commons)
Anirban Majumder, senior manager at the Manuvalley Tea Estate in Unakoti, estimates an export market of 20 million kilograms in Bangladesh, a tea drinking country that produces very little tea. Tea exported from Tripura to Bangladesh could get a better price than tea sold to Indian brokers.
Saha told that an auction center in Tripura "will reduce the dependence on auction centres of Guwahati and Calcutta. We also propose to sell our tea at the Srimangal auction in Bangladesh. The auction is located 5 kilometers from the major tea producers in Unakoti. Approval by the governments of India and Bangladesh will cut cost and give us a potential new market, he said.
TTDC also cultivating the 100-yard wide buffer between the fencing and the actual Indo-Bangladesh border to boost the industry, said Saha. Many tea estates and family farms were divided when the border fence between the countries was erected. Established protocols generally prohibit cultivation in the buffer but the Indira-Mujib pact of 1971 permits some farmers to work their existing land between 6 a.m. and 5 p.m. Expanding plantings would benefit both countries but "the nod of the ministry of home affairs would be required for the project," he said. We shall initiate dialogue with the ministry."
The Tea Board organic cultivation, according to Barman. Tripura has good soil and favorable rainfall. Organic tea from the region sells for INRs8000 ($110) compared to the INRs400 ($5.50) per kilogram average. Fatikcherra tea estate in Sidhai Mohanpur of West Tripura district was the first Tripura garden to be certified organic. Ludhua Cooperative Tea Estate in South Tripura district produced 125,000 kilograms of organic black tea and 10,000 kilograms of organic green this year. Two small holders, Gopal Chakraborty and Kalyan Debbarma of Mohanpur, have also fulfilled the criteria of the National Programme for Organic Production Standards. Teas from these gardens are designated "under conversion" for three years and will then be certified.
Barman said the logo is expected to be ready in next couple of months.
Source: ,
Related Posts: