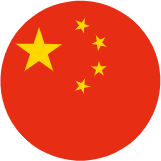 5  Newby Teas Awarded at the Global Tea Championship
Home

5  Newby Teas Awarded at the Global Tea Championship
Newby Teas Chamomile (Photo courtesy of Newby Teas)
was an outlier in the recent Global Tea Championship, winning awards for five of its teas in the Spring Hot Loose Leaf competition Sept. 29 in Boulder, Colorado. It is the only luxury international tea brand that has won 54 North American Tea Championship and Global Tea Championship (GTC) awards.
"It's important that the GTC is totally independent; as it's something consumers can rely on to make the right choice of tea," said Global Director of Marketing, Aneta Aslakhanova.
Four of the winning teas are part of Newby's Hospitality range, which is comprised of more than 50 types of loose-leaf teas. Silver Needle Loose Leaf Pouch won Bronze in the Silver Needles category. The White Peony Loose Leaf Pouch won Bronze in the Bai Mu Dan category. The Chamomile Loose Leaf Pouch won Silver in the Chamomile category, and the Peppermint Loose Leaf Pouch won Bronze in the Mint Tea category.
Advertisement
The fifth winning tea was Newby's Oriental Beauty, which won Bronze in the Oriental Beauty category. This tea is part of Newby's Oolong Collection, which consists of four Taiwanese Oolong teas.
Newby Teas Peppermint (Photo courtesy of Newby Teas)
Regarding what sets Newby Teas apart from the rest, Aslakhanova said, "Quality is at the heart of Newby. We absolutely do not believe in false marketing; instead we put our tea's quality before anything else. The number of GTC awards we have won is testament to what we do."
Newby's teas are sourced globally and chosen for their exquisite characteristics by the company's tea tasters. They choose from among hundreds of tea gardens annually to find the highest quality leaves. Newby only purchases teas during the prime production season. The final selection is always made by Newby's Founder and Chairman, Nirmal Sethia, who began his career in the tea industry at age 14 as a tea taster.
Headquartered in London, England, Newby also has its own packaging and preservation facility in Kolkata, India, which was designed by Sethia. Its teas are packed in foil to ensure freshness during the journey to customers' teacups. The company is currently working on reducing waste and its carbon footprint, as well as on developing sustainable packaging.
Serving the community is another one of Newby's priorities. The company is substantially owned by the N. Sethia Foundation, a British registered charity devoted to medical research, disaster relief management and youth activities, among other causes.
Newby Teas White Peony (Photo courtesy of Newby Teas)
Newby is inspired by and preserves the history and culture of tea, demonstrated in its ownership of the Chitra Collection of historic teawares.
Newby Teas is proud to be an international tea supplier to fine hospitality venues, heritage sites, royal households and presidencies.
Future plans include growth in the United States. "We plan to expand in the US market, where we believe there are innumerable connoisseurs of good tea who would thoroughly enjoy the blends we create," said Aslakhanova. "We're already available in several luxury hotels and restaurants around the country and look forward to garnering plenty of new fans across the pond in coming years."
Related Posts: