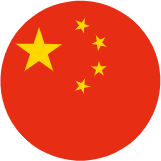 Rishi Sources Globally to Develop Local Drink Concepts
Home

Rishi Sources Globally to Develop Local Drink Concepts
Rishi Tea Korea, the Seoul affiliate of Milwaukee-based Rishi Tea & Botanicals, celebrates 10 years of collaboration, innovation, and camaraderie.
Rishi Tea & Botanicals founder Joshua Kaiser, left, with Rishi Tea Korea CEO Richard Song, center. (Photo courtesy of Rishi Tea & Botanicals)
founder, president and CEO Joshua Kaiser believes blending occurs on many levels ‒ a process more intricate than mixing inclusions into a batch of tea.
Kaiser explains, "One of the more exciting challenges of being a global brand is to strike a balance between maintaining a consistent global portfolio of products and service concepts and developing localized adaptations of our concepts."
Advertisement
"Palates vary from place to place. Tastes evolve over time. Preferences across age demographics fluctuate differently depending on the place. What may be a smash hit in Seattle or New York may not realize the same acclaim in Seoul, Prague, or Bangkok," he said.
"As tastemakers, this challenge is thrilling. It keeps us on our toes and demands that we channel that same sense of empathy toward our customers as we do with our origin partners. We see kindred spirits in chefs and mixologists, who constantly stride the line between capturing value on trends and advancing palates and minds through innovation," said Kaiser.
An avid explorer in his youth, Kaiser experienced "the creativity that flows from the culinary arts, herbology, and world travel. In college, I voraciously studied the teas and herbs of the world, formulating botanical blends and herb-infused drinks for friends." In his 20s Kaiser crossed Southeast Asia expanding a "repertoire of ingredients and to pursue a deeper experiential knowledge of their ancient food traditions." He still travels six to nine months of the year, sourcing teas and herbs.
"Twenty years ago, I made the decision to turn these passions into a business," said Kaiser. "I built a company to connect like minds in the diverse origins I would explore, and to make that connection tangible in delicious, organic drinks bestowing tea's traditional promise of health, vitality and balance," he wrote.
Rishi employs 70 at its Milwaukee headquarters, a modern 50,000 sq. ft. facility that processes more than 500 metric tons of organic tea and herbs. The company's 100 varieties of organic loose-leaf teas are marketed in 20 countries and have been sold at Whole Foods Markets since 2003.
In 2017 Rishi launched the Garden Direct series of small batch, limited edition teas imported directly by airmail during the harvest to capture freshness and the lively energy in the tea.
The company also introduced a line of sparkling teas and botanicals on tap.
Rishi Korea
Rishi Tea & Botanicals and Rishi Korea booth at Seoul Café Show. (Photo courtesy of Rishi Tea & Botanicals)
Richard Song was a fellow traveler in culinary arts. He and Kaiser share a love of tea and decided 10 years ago to establish a Korean affiliate. They celebrated the company's 10th anniversary during the recent Seoul Café Show.
"The celebration gave Richard and I an enriched sense of camaraderie and community," said Kaiser. "Our teams collaborate so well, eating meals together, sharing ideas and best practices to improve our educational programs and service models," he said proudly.
"This dynamic team energy builds upon several years of exchange trips between our staff. We are proud to be a global, unified Rishi team," said Kaiser.
Seoul Café Show
"Thousands of people attend the Café Show out of sheer personal passion for tea and coffee," he observed. Useful insights emerged from the event, which draws 150,000 visitors from 77 countries to visit 500 vendors.
"The Seoul Café Show was impressive. Several insights stand out. We experienced first-hand a reminder that tea people worldwide are both very particular about their tastes — and very adventurous," said Kaiser.
Rishi Tea & Botanicals and Rishi Korea team at Seoul Café Show. (Photo courtesy of Rishi Tea & Botanicals)
Guests who visited the Rishi booth sampled tea drinks as diverse as single-cultivar Japanese matcha, Patagonian herbal teas, Thai black tea aged in Japanese whiskey barrels and timeless favorites like Rishi Earl Grey, Peach Blossom, and Blueberry Rooibos. "We enjoyed connecting with several local tastemakers at the show, including local kombucha and matcha specialists," said Kaiser.
There are more than 20,000 cafés in Seoul, daily destinations for millions of coffee and tea drinkers. "What a vibrant and engaged community," he observed.
"Richard Song and the Rishi Tea Korea team were pioneers in recognizing this and in building partnerships with the burgeoning café market in Korea," said Kaiser. "While many brands focus on packaging and luxury shopping, Rishi focuses on elevating the tea service of cafés and coffee shops through education, high touch service, and recipe development. Through these efforts and our network effects, we are excited to see what the next ten years will bring for Rishi in Korea," he said.
Challenges Facing a Global Company
"As a pioneer of supply chain development and direct trade, we have always been a global company. It is in our DNA. What might typically be thought of as challenges, such as language barriers and cultural differences, are not so challenging to us," said Kaiser.
"Creating moments of authentic connection and building enduring relationships founded on direct, fair, and sound business values are some of the reasons why we do this work," he said.
"As herbalists and culinary artists, we have a profound sense of empathy with growers and producers. It's not always simple, but it's deeply rewarding and natural for us to connect with their world," said Kaiser.
"Our practice is to keep an open mind and participate in the local culture. The rapid expansion of technology and communication platforms has only increased our fluency in nurturing these relationships globally," he said.
Source: ,
Related Posts: