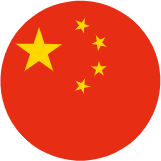 Rimpocha: A Global Opportunity for Sustainable Tea
Home

Rimpocha: A Global Opportunity for Sustainable Tea
Rajah Banerjee (Photo courtesy of T'Classic)
There are a few remaining places still unclaimed, but no one owns the earth.
It is a gift to humanity, offering treasures to those willing to learn.
During his 47-year stewardship as the Raj of Makaibari Tea Estate, one of India's oldest and most celebrated tea habitats, Rajah Banerjee, 70, instituted innovations that continue to reverberate globally. The 1,100-hectare estate was both a laboratory and a classroom. "I was never an owner, just a steward in passing," he says.
Advertisement
Makaibari built the world's first modern tea factory in 1859. It was the first garden in India to be certified organic (1988) and to formally adopt Fairtrade policy (1993). Workers there have cooked over biogas since the 1970s, not health endangering twigs. The garden pioneered biodynamic cultivation to the extent that thousands of tea trees were removed to make room for native plants. Banerjee covered the soil in mulch and introduced sustainable compost to enrich the micro fauna. Demeter certification followed — another first. Yield suffered, as he had been warned, but quality improved to the point that tea produced at Makaibari brought the highest prices in India — as Rajah predicted.
Rajah Swaraj Kumar Banerjee is the last of four generations of Banerjees to tend the garden. Their work spans more than 150 years from the time of his great-grandfather Girish Chandra Banerjee until 2014 when Rajah sold a controlling interest to the Kolkata-based Luxmi Group. Last May he relinquished his operational role, but Banerjee has no intention of retiring.
Rimpocha
Rajah Banerjee at Rampo Cha Tea cupping, at Nov. 15 launch. (Photo courtesy of T'Classic)
In October Banerjee announced an ambitious goal to reach out to the 900 million marginalized farmers of the subcontinent "with particular focus on empowering the 450 million women. These women bend their backs the hardest and are the worst exploited," he said.
Working out of offices in Siliguri, Banerjee has begun an outreach program to enhance the skills of small growers in Darjeeling, Sikkim, Dooars, Terai, and Nagaland.
"Makaibari was my karma," writes Banerjee. It was a time and place to discover five great treasures for humanity that comprise his core teachings. " is my dharma," he says, foretelling a mission of advocacy that parallels the work of biodynamic pioneer Rudolf Steiner (1861-1925) an Austrian philosopher grounded in the good earth.
The ultimate goal "is to reintroduce green farming to the country and bring self sufficiency to the small farmers who make up the core of Rimpocha," says Banerjee.
Rimpocha is an expansion/extension of all the sustainable practices garnered over 47 years, he explains. It is a means of gifting to humanity, says Banerjee who is chairman and managing director of his company T'Classic.
The foundational lesson is to return the soil to full health. "'Healthy soil is healthy mankind', this is my ultimate takeaway from 47 years at Makaibari," says Banerjee. Treating soil as an organism that thrives on proper nutrition is the secret to a good crop, he explains. Healthy soil is the first treasure.
Closely related is the second treasure, the cow. These animals provide immeasurable multifaceted assets for a marginalized farmer, says Banerjee. Animal husbandry plays an important role in tea quality. So does wildlife protection. Darjeeling hosts 400 bird species and unique insects seen nowhere else on earth.
The third teaching is empowerment. Seventy percent of the women in tea are marginalized. "The better the farming practices, the better the yield, and the higher the price it fetches," he explains. "This allows the women working with Rimpocha to become financially independent, ensuring a cash surplus after daily expenses," he said. This, in turn, enables investment in education and self-awareness and character that enables the next generation to break free of exploitation and become "successful, self-respecting grass roots entrepreneurs (GRE)."
Fair trade and a fair price are just rewards. "A healthier and better tasting crop warrants a premium price," says Banerjee. The Rimpocha business plan entails marketing the produce of growers under its brand, adding value where appropriate. There are currently 33 blends and single-origin teas on offer in the Rimpocha . These are mainly orthodox teas but include herbals like lemongrass, chamomile, and Araby Attar, a mix of black tea, rose petals, orange peel, and dried kiwi.
"There is an immense range of herbs a fingertip away," says Banerjee.
"In this age of digitalization, technology is increasingly integral to the success of any venture," says Banerjee. "The rural scenario here is sadly deficient in this regard. This creates a void between the producer and the consumer; Rimpocha aims to bridge this gap by establishing digital hubs in every partnering farming community, thus enabling the GREs to directly market their produce to the buyers at a very nominal fee," he said.
Holistic partnership
Darjeeling Tea Leaves owner Raju Lama with Rajah Banerjee at launch party for Rimpocha, a venture to support small tea growers. (Photo courtesy Raju Lama)
Darjeeling, like many tea regions, is a fragile ecosystem. Life there is compounded by the multiracial ethnic communities. The departure of the British at independence, coupled with dramatic technological advancement has compounded the challenges, he writes.
Tenancy enhances personal freedom in private hands. Many believe that in time, the social unrest and poverty of the tea lands can be alleviated by advancing the fortunes of small growers.
Raju Lama, owner of , is a "hill" native growing certified organic tea and marketing single origin loose leaf for other growers. He ships teas globally.
"There are only a few small tea growers in Darjeeling," says Lama. "One school of thought feels that ultimately the Darjeeling tea industry has to be managed by the small tea farmers and tea producers," he says.
Once trained, smallholders can meet the same high standards as the large estates. Labor is not as costly for small entrepreneurs since they are not obligated to provide food, shelter, education and medical care but securing financing and marketing is a big hurdle. Banding together they may be able to afford value added processing and finance direct shipments to wholesalers.
Lama says that the larger tea companies are unable to pay a fair wage, leading to low attendance. People are leaving tea estates for better paying jobs in other cities, says Lama. "Also, the mainstream Gorkha tea workers have for long time felt let down and discriminated by the owners and the present system," he said.
Land rights, living wage and quality of life in the tea gardens are deeply entrenched concerns. "The time for empowering small tea farmers and tea producers and the local community is now," he said.
"The ultimate goal is holistic partnership, not ownership," says Banerjee. He is collaborating with Italian naturopaths to conduct workshops for villagers who are encouraged to recreate their indigenous medicines for common ailments.
Working for clean and carbon-free energy, is another important goal.
Rimpocha recognizes the wisdom of working with different farming communities to achieve the 17 identified by the United Nations.
"All farmers are artists. Their palate is Mother Earth," says Banerjee. "Caring for the global communities' Mother, with loving care and devotion leads one to practice and preach a credo, which unites politics, economics and the environment," he said.
Sources: , , ,
Related Posts: