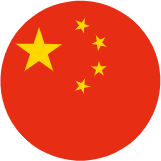 Zhejiang Zhenan Tea Market Notice
Home

Zhejiang Zhenan Tea Market Notice
Spring tea 2020 is near, and many tea producing areas and enterprises are back to work. Filed by the COVID-19 prevention and control headquarters of Songyang County,Zhejiang zhenan tea market decides to open orderly.
opening time: From February 24, 2020,6:00-14:00 every day
The total amount of market trading booths is controlled. 925 booths are arranged in sunny days and 694 in rainy days.
The market operators, employees and local purchasers shall apply for a unified application from Zhejiang zhenan tea market. and receive the market pass. Entering the market with market pass.
Tea processing households reserve entry qualification through wbesite of tea market
(website: www.zncysc.com; telephone number:(0578)8062025).
1300 reservation numbers will be issued in sunny days and 900 in rainy days.The processors who have obtained the entry qualification receive the trading booth certificate, and enter the trading area in sequence according to the booth certificate number after verification.When the number of bookings on the day is more than the number of stalls, those who do not enter the trading area shall wait in the trading buffer zone with the booth card and enter the trading area according to the order of booth number.The rotation of trading booths will be announced in time through the screen of tea market.
For the COVID-19 prevention and control measures,the personnel who enter the external gate must have the market pass or appointment code, the green code verified by the on-site "Lishui health code", the normal temperature test, and the masks.Personnel with fever (forehead temperature greater than 37.2 degrees), cough, sore throat and other symptoms or from Hubei and other key epidemic areas are forbidden to enter the site, and shall be treated according to the control measures for COVID-19 prevention and isolation.
Personnel entering the trading area and buffer area must be subject to on-site management.During the trading period, personnel shall not gather and chat irrelevant to the trading, so as to complete the trading and leave the market quickly.
The appointment and entry personnel must be the same.Those who disturb the normal market order, such as false appointment, illegal appointment, malicious appointment or transfer of appointment qualification, will be listed in the "blacklist", disqualified from appointment in the future, and reported to the public security organ and other relevant departments for handling according to law.
Encourage tea purchase and sale through "online and offline" and other trading modes.Tea purchasers and processors can carry out online docking and private customization through the online shopping mall of tea market.Support tea purchasers to connect with township (street) and Village sales specialists through wechat group and carry out point-to-point decentralized purchase and sale of tea.