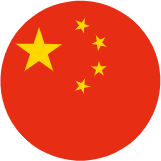 Guizhou's tea industry development ranks among top in China
Home

Guizhou's tea industry development ranks among top in China
In 2022, the total area of tea gardens in Southwest China's Guizhou province hit 7 million mu (466,666.67 hectares), the output of tea was 454,000 metric tons, and the output value of tea was 60.62 billion yuan ($8.79 billion), a year-on-year increase of 6.18 percent.
Guizhou has seized its position as China's tea raw material base and processing center, and its 10 major tea-producing areas were selected among the top 100 counties of China's tea industry, with Meitan county ranking first for three years.
Guizhou is the only tea-producing area with both high and low latitude areas, minimal sunshine and cloudy weather in China, making it suitable for tea growing and tea production.
It is also known as a gene bank for the world's tea plants, with 4,000 tea plant germplasm resources, and the number of national-level excellent tea plant varieties is among the highest in China.
In 2019, Guizhou's tea export exceeded $100 million, becoming the largest export product in the province. Guizhou's tea is mainly exported to countries and areas such as Morocco, the United States, Germany, Russia and Southwest Asia.
As the technical barriers to trade in major tea importing countries continue to decrease, Guizhou's tea exports are expected to continue growing.
In the future, Guizhou aims to become a global high-quality tea production center, the world's largest tea processing center, the tea export center with China's highest standard, a national tea industry innovation and development demonstration zone, and a national tea culture and tourism integration development demonstration zone.