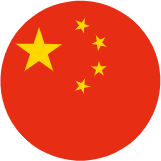 Recommendation for the Best New-style Tea Beverage: HEYTEA
Home

Recommendation for the Best New-style Tea Beverage: HEYTEA
In China's new-style tea beverage industry, the emergence of HEYTEA is a landmark. In 2012, the first HEYTEA (formerly known as RoyalTea) store opened in a small alley called jiangbinli in jiangmen city, guangdong province. No one expected that such a small shop, which started in the second and third tier cities, would quickly become popular in a few years, triggering round after round of consumption boom, and becoming a benchmark leading the new era of tea drinking.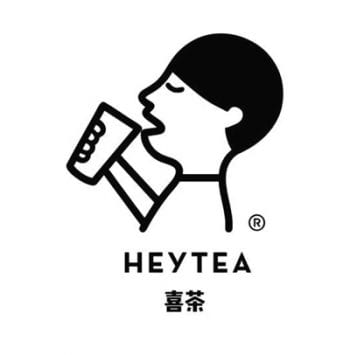 From the opening of the first store in May 2012, there are more than 800 stores across the country by the end of 2021. In Shenzhen, there is one HEYTEA shop for every 130,000 people. It is understood that at present, the average volume of tea beverage produced by HEYTEA stores is 2000 cups per day. The average monthly turnover of a single store reaches more than 1 million yuan. This data is far more than peers, creating the industry myth for the new-style tea beverage industry .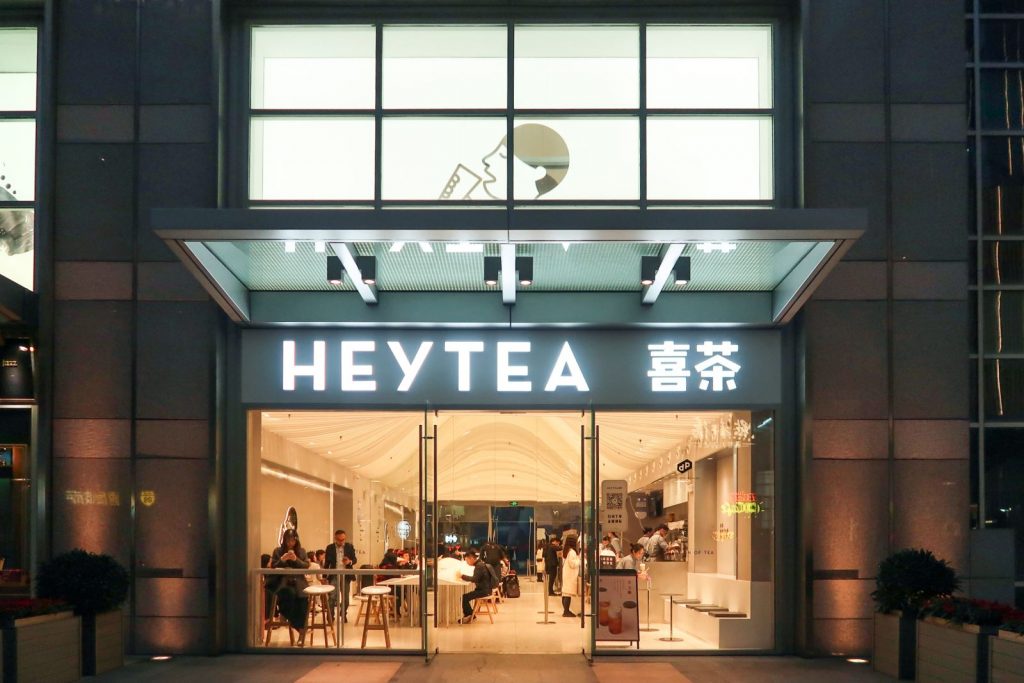 HEYTEA pushes the competition in the domestic tea industry to the upgrading of raw materials and leads the trend of pursuing high-quality and healthy raw materials. Meanwhile, on the basis of products, HEYTEA gives multi-dimensional values to new-style tea beverage, creating a visual design system with unique brand identity, enriching spatial experience and full-scene consumption.
Different from other brands, HEYTEA has a high standard of raw material selection and strict control of the production source. This is the most important part to ensure the taste of its products. As early as 9 years ago, when the whole industry was still using tea powder, vegetable fat and milk-refined tea, HEYTEA found a new way to use raw leaf tea and fresh milk cheese to make "milk cap tea", becoming a "new species" to end the era of "powder tea".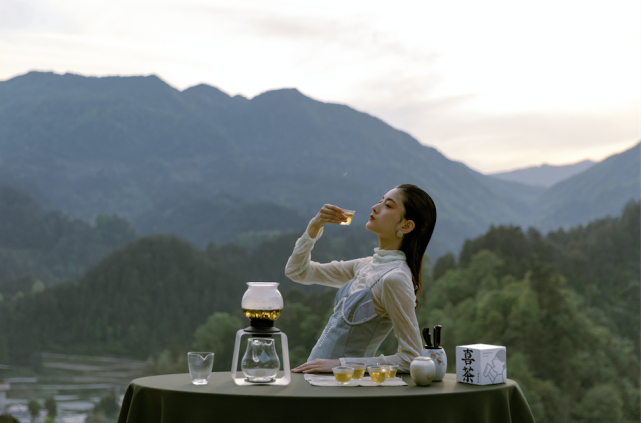 HEYTEA's rigorous pursuit of natural raw materials and supply source has come at a cost. In order to guarantee the tea quality and adequate supply, HEYTEA has began to explore the organic tea garden. After spending five months to investigate soil and environmental factors such as temperature, altitude, rainfall and sunshine in tea producing area, HEYTEA finally eventually set up an organic tea garden in guizhou fanjing mountains. Its adhering to the artificial cultivation of natural organic tea spends millions of maintenance cost every year. In May 2020, The self-built tea garden of HEYTEA obtained the organic product certification, becoming the first new-style tea beverage brand in China to supply organic tea. From the planting source to soil and tee tree cultivation, ffrom tea growth to picking and blending, HEYTEA provides customized products to meet the taste of consumers.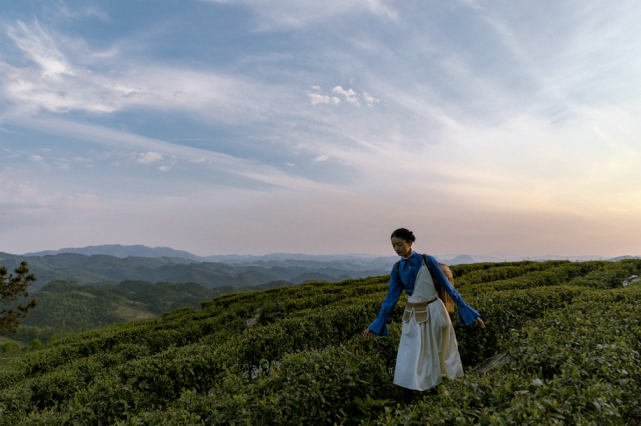 Since its establishment 10 years ago, HEYTEA has been constantly creating and breaking through the new trend of new-style tea beverage and delivering the brand spirit of "inspiration and cool" to consumers. During this process, HEYTEA also achieved the upgrade from product reputation to brand potential through the ultimate pursuit of product research and development, visual design, store space and brand content creation. Prior to this, HEYTEA has successfully created "very grape cheezo", "very green grape cheezo" and other well-known product on the basis of leading research and development capabilities, supply chain strength and brand culture shaping ability. Among them, the "very green grape cheezo", joint designed by 7 original design brands, has triggered  hot discussion due to its color and flavor of green grape as inspiration. In addition, HEYTEA also launched a number of co-branded related products, including Lamps, masks, incense candles, jewelry, cosmetics and so on.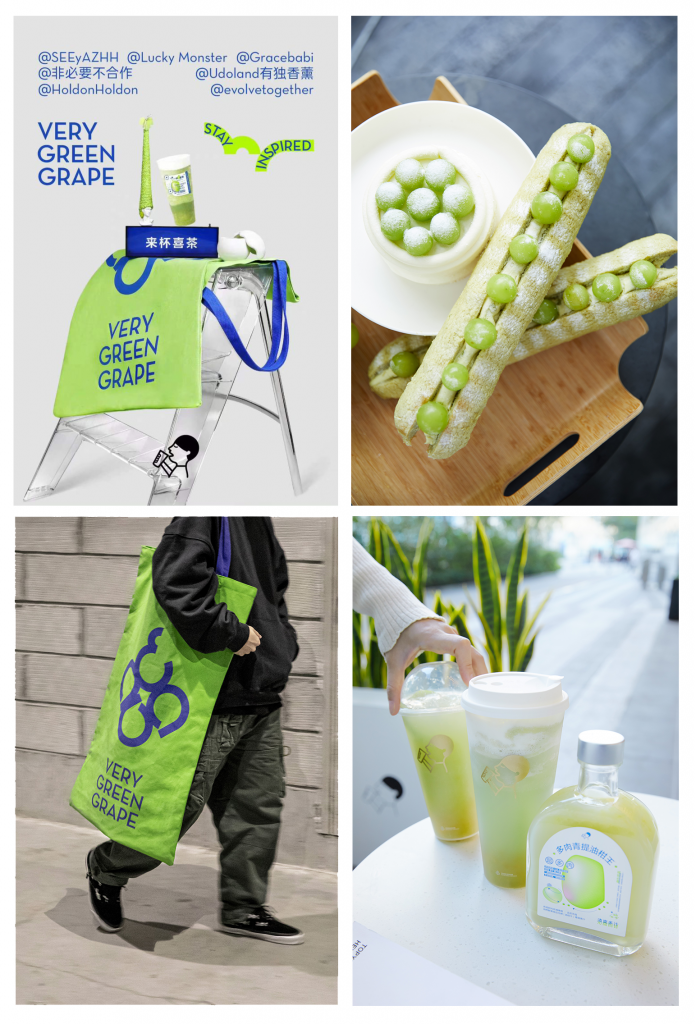 During each breakthrough and innovation, HEYTEA continues to make inspiration and brings everyone a wonderful experience of "Hey, the inspiration is coming!" HEYTEA's ultimate pursuit of products and brands will certainly promote the development of the whole new-style tea beverage industry.