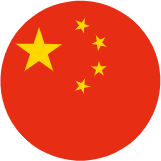 2021 China (Huangshan) Tea Industry Development Convention was successfully held
Home

2021 China (Huangshan) Tea Industry Development Convention was successfully held
On May 6th, 2021, the 2021 China (Huangshan) Tea Industry Development Convention was successfully held in Huangshan District, Huangshan City, Anhui Province. This convention was co-organized by China Tea Marketing Association, the Department of Agriculture and Rural Affairs of Anhui Province, and the People's Government of Huangshan City. Nearly 200 people attended this event.
At this convention, the People's Government of Huangshan City and China Tea Marketing Association signed a strategic cooperation agreement. The launching ceremony of the activity "Travelling in the Beautiful Chinese Tea County, Eat in the Tea County (Huangshan Station)" was held.
Tea industry high-quality development forum and a roundtable forum were also held
Since 2014, China Tea Marketing Association and the People's Government of Huangshan City have successfully held eight consecutive Huangshan Tea Convention. After years of hard work, Huangshan Tea Convention has become an event with wide popularity and social influence in the field of Chinese tea industry.