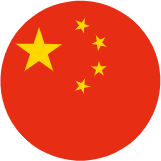 The 17th Mengding Mountain Tea Culture Tourism Festival grandly opened in Ya'an, Sichuan
Home

The 17th Mengding Mountain Tea Culture Tourism Festival grandly opened in Ya'an, Sichuan
On March 27th, the 17th Mengding Mountain Tea Culture Tourism Festival was grandly opened in Mingshan District, Ya'an City, Sichuan Province. More than 300 guests including tea experts, entrepreneurs, foreign guests from Sri Lanka, Slovakia, and Ecuador Embassies in China, representatives of the United Nations Food and Agriculture Organization, and the World Bank attended the opening ceremony.
After that, the Mengding Mountain Tea Village Revitalization Industry Summit was held. The representatives offered their opinions and suggestions on the theme of "a piece of tea enriches the local people". At the summit, interactive interviews were conducted with the themes of "Tea Industry Status and Development ", "Tea Industry and Poverty Alleviation".
Ya'an is a major tea-producing city in Sichuan Province with one green (Mengding mountain tea) and one dark (Ya'an Tibetan tea) as its main products. The city's tea gardens cover an area of 1 million mu, with a tea output of 104,900 tons and a comprehensive output value of 19 billion yuan.