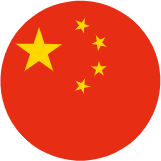 2020 Beijing International Tea Expo, 2020Beijing Maliandao International Tea Culture Exhibition, 2020 Anhua Dark Tea (Beijing) Cultural Festival ended successfully
Home

2020 Beijing International Tea Expo, 2020Beijing Maliandao International Tea Culture Exhibition, 2020 Anhua Dark Tea (Beijing) Cultural Festival ended successfully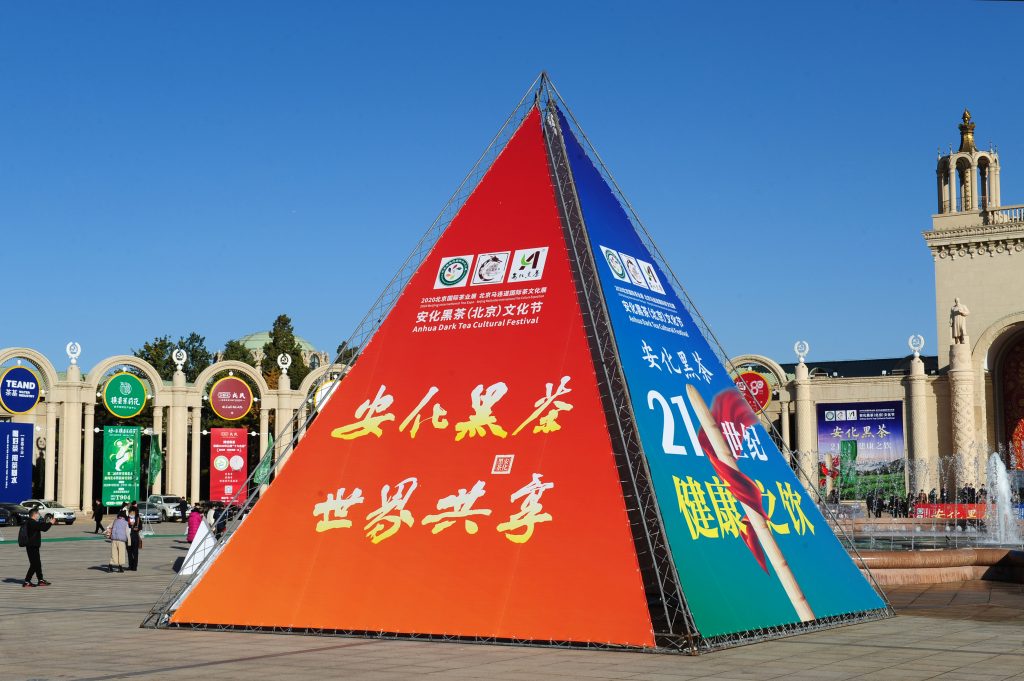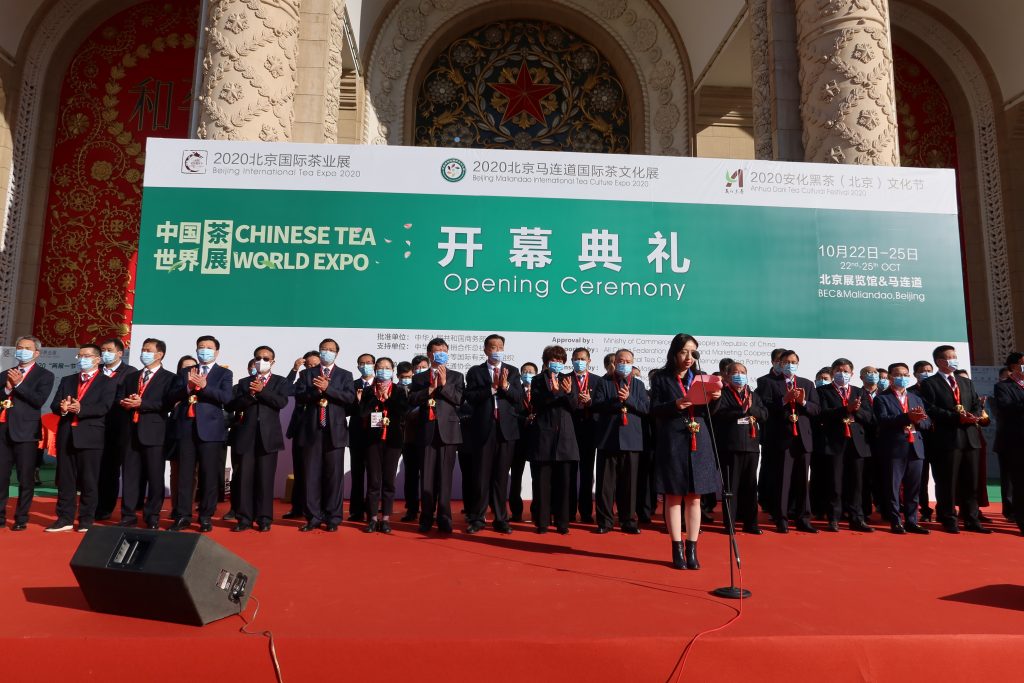 On October 25th, "2020 Beijing International Tea Expo, 2020 Beijing Maliandao International Tea Culture Exhibition, 2020 Anhua Dark Tea (Beijing) Cultural Festival " which is organized by China Tea Marketing Association, the People's Government of Xicheng District of Beijing, and the People's Government of Yiyang City came to a successful conclusion. During the four-day exhibition, in addition to the tea exhibitions and on-site tea trade, Beijing Exhibition Center and Beijing Maliandao Tea Street also held more than 40 tea events with outstanding highlights, splendid and elegant contents. As the first large-scale tea industry event in Beijing after the epidemic, the event reached the set goal and was a complete success!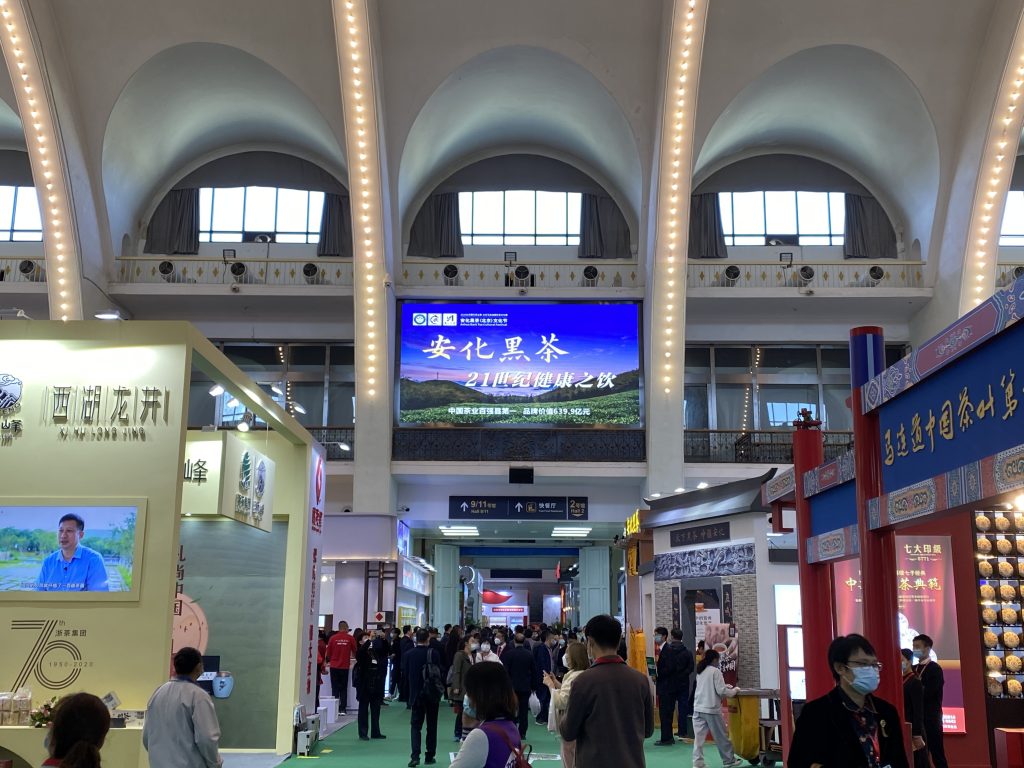 Under the preparation of the organizing committee, the enthusiasm of key tea companies in China for participating in the exhibition was unabated after COVID-19. The exhibition has a total area of 22,000 square meters, and booths with exquisite decoration account for more than 90%, including Xicheng District booth, Yiyang City booth, Yunnan booth, Taiwan booth, as well as ten cities such as Fuding , Fu'an, and Hengxian,etc. And there are also multiple exhibition areas integrating tradition and fashion such as fine tea set areas, tea packaging areas, media live rooms, and selling goods area, gathering more than 300 tea companies from Fujian, Yunnan, Zhejiang, Anhui, and other main tea producing provinces. etc. More than 90% of these tea companies are famous brand in the first-line of chinese tea industry.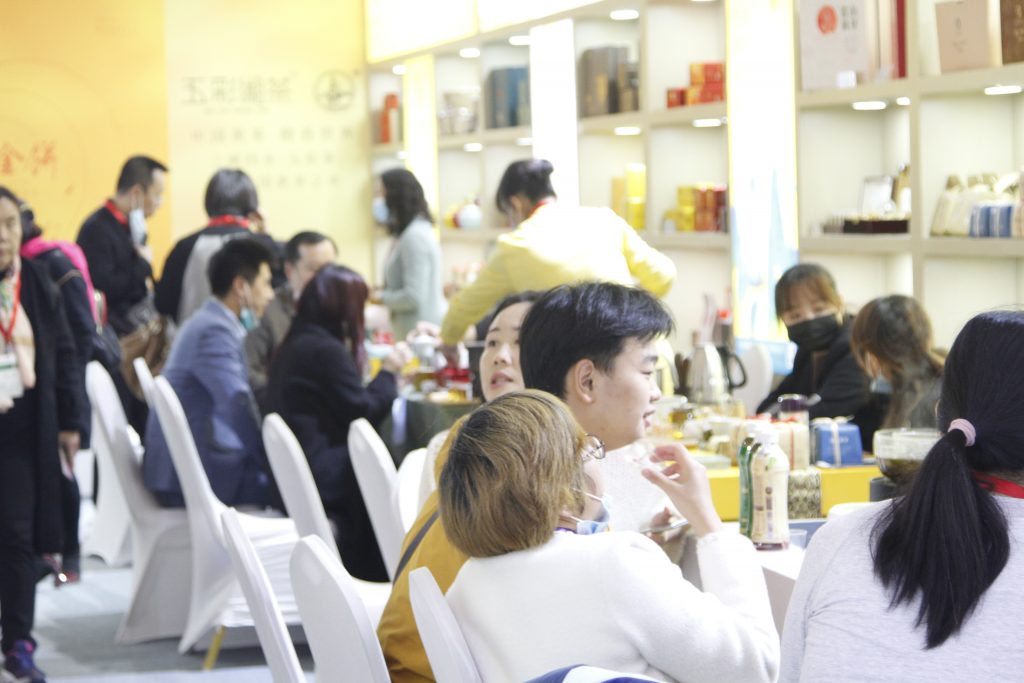 According to the incomplete statistics from the organizing committee, during this expo, the number of online and offline participants exceeded one million; Beijing Exhibition center and Maliandao had a total of 783 transactions, the total online and offline transactions amount reached 687 million RMB, of which Anhua dark tea exceeded 300 million RMB.
This year,besides traditional exhibitions, tea promotions, conferences, this expo developed online exhibition and live broadcast selling based on the mini program of China Tea Marketing Association. This helped companies to promote and expand their channels online, seek cooperation on the supply chains, further enrich the core of online activities, and enhance the effectiveness of the expo.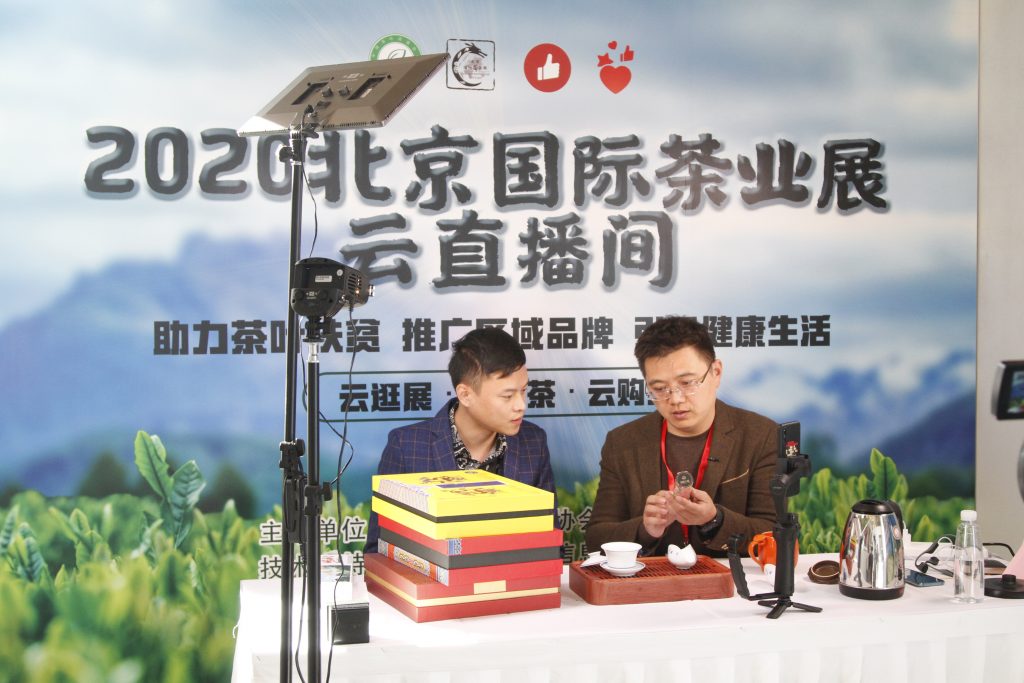 In order to strengthen the exhibition service function, enhance the promotion effect, the organizing committee invites experts in tea producing and processing, product research, product quality control area as the judges, held "Tea Product Quality Evaluation Activity". Recommend tea products with good comprehensive quality, accurate market positioning, beautiful packaging design, and high cost performance to consumers, leading the new trend of tea industry and promoting industrial transformation and upgrading.