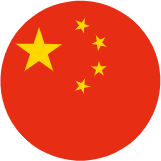 China Tea Marketing Association's Initiative on Prevention and Control of COVID-19
Home

China Tea Marketing Association's Initiative on Prevention and Control of COVID-19
27th Jan, 2020


Recently, COVID-19 outbreak has occurred in Wuhan and other places in Hubei Province, which seriously threatened the health and safety of people's lives. President Xi Jinping issued important instructions, demanding that the safety of the people's lives and physical health be the first priority, formulating a thorough plan, organizing all parties to carry out prevention and control, taking practical and effective measures to resolutely curb the spread of the epidemic.
An epidemic is an order, prevention and control is a responsibility. China Tea Marketing Association issued the following initiatives to all members and the whole industry.
Raising political belief
It is now at a critical time for the prevention and control of COVID-19 in the country. All members must carefully study the spirit of President Xi's important speech, raise awareness, deeply understand the severe situation, treat epidemic prevention and control as the most urgent and important political task at present, and fully cooperate with the epidemic prevention and control work , build a solid fortress with your own power.
Strengthening prevention and control measures
The entire tea industry should scientifically arrange the production and marketing of spring tea in 2020. Tea stores, teahouses, tea markets and other operating places should ensure the health and safety of customers and employees as the top priority. They should be equipped with necessary protective equipments, strictly observe environmental sanitation, increase daily disinfection frequency, and scientifically propagate protection knowledge, and avoid holding all kinds of tea parties, and use its own management to ensure the safety of circulation throughout the industry.
Focusing on personal protection

All staffs in tea industry should learn about the prevention and control knowledge of COVID-19, try to avoid going to crowded places and taking public transportation, and wear masks, wash hands, disinfect, ventilate, and maintain a healthy lifestyle. Forming the common security of the whole society with your own security.
Undertaking the social responsibility
Our members should actively take advantage of their own situations and donate medical supplies such as masks, goggles, and protective clothing, which are urgently needed for epidemic prevention, to actively help to prevent and control COVID-19 in serious areas. All sectors of the industry should try to obtain epidemic information issued by authoritative departments , and respond rationally. Do not spread rumors or believe in rumors, and use your own actions to firmly win the confidence and determination to win the prevention, control, and blocking battle.