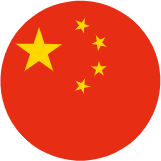 Zhao Liqiao Tea Factory Xilin Gol League is the general agent of Beiyuan Company to protect the supply of side-selling tea during the epidemic
Home

Zhao Liqiao Tea Factory Xilin Gol League is the general agent of Beiyuan Company to protect the supply of side-selling tea during the epidemic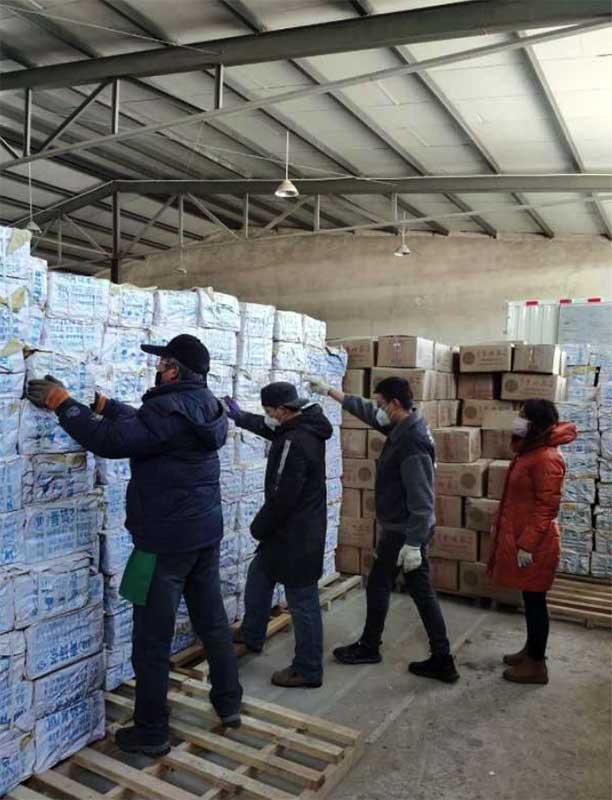 China Tea Marketing Association's executive director unit—Hubei Zhao Liqiao Tea Factory Co., Ltd. and the governing unit Inner Mongolia Ximeng Beiyuan Nationality Trade Co., Ltd. timely organized the supply of goods and actively distributed to ensure that the herdsmen drink tea in a safe and timely manner .
The sale of tea on the border is a necessity for the people in the frontier minority areas. The folks have always said that they would rather have no food for three days than one day without tea. After the outbreak, Zhao Liqiao Tea Factory Xilin Gol League, the general agent of Beiyuan Company, timely organized the supply of goods, actively distributed and guaranteed the supply. During the outbreak, a total of 320 green brick teas were organized and supplied.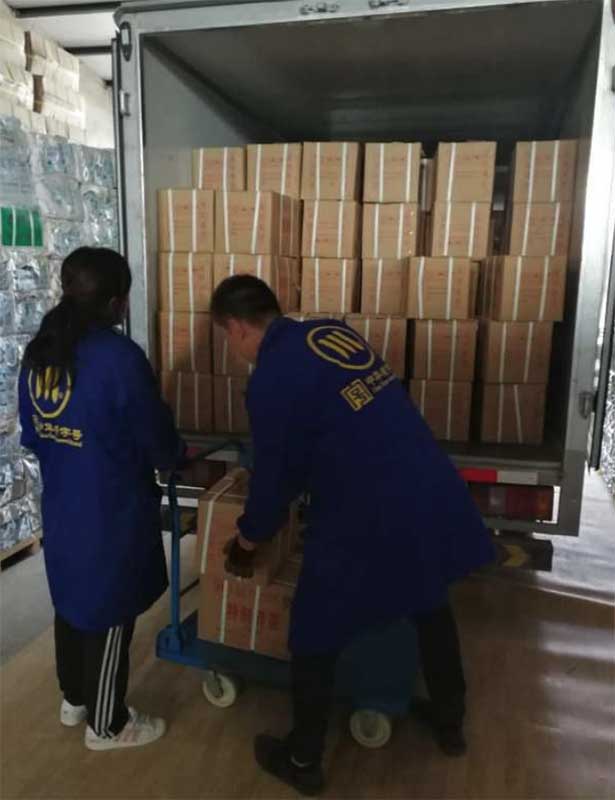 During the epidemic, in addition to the safety management of tea storage warehouses, Beiyuan actively organized employees to carefully investigate potential safety hazards, do a good job of disinfection around tea storages, formulate and improve emergency plans to ensure the safety of stored commodities.
The person in charge of Beiyuan Company introduced that the company has always strictly complied with the "Regulations on the Management of National Sales of Border-selling Tea" and other relevant regulations to ensure that the company does not experience any quality and safety accidents and to ensure that the herdsmen can drink tea in a timely manner.
The person in charge of Zhao Liqiao Tea Factory Inner Mongolia introduced that during the epidemic, logistics was suspended, resulting in insufficient supply of brick tea in Inner Mongolia. The tea factory leadership has repeatedly held video conference calls, clearly pointing out that it is necessary to overcome various difficulties and make plans in advance. Ensure the supply of brick tea to the people in the frontier minority areas. The tea factory has actively contacted the China Tea Marketing Association and the supply and marketing cooperatives and reached an agreement with the three major brick tea national reserve units in Inner Mongolia. When the market needs it, it will play a role of a reserve bank and timely allocate the resources of the brick tea reserve bank to ensure the supply of brick tea. At the same time, the staff contacted the agents in the surrounding provinces and cities to reach a consensus with the agents. If supplies are urgently needed in the minority areas, they can prioritize the transportation of wealthy products to border ethnic minority areas while ensuring the local tea supply.
It is understood that the three major brick tea national reserves in Inner Mongolia have stored more than 3,000 tons of various brick teas.