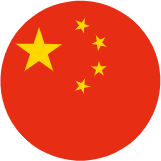 China Mobile Commissions BBC Studios TV Series: 'One Cup, A Thousand Stories'
Home

China Mobile Commissions BBC Studios TV Series: 'One Cup, A Thousand Stories'
In a first for BBC Studios, China Mobile recently commissioned a six-part TV documentary on tea.
The fact-based documentary One Cup, A Thousand Stories is funded by Migu, the digital content subsidiary of China Mobile. It is the BBC's first fully-funded production in China. It will be produced in Scotland and distributed internationally by BBC Studios.
In a BBC release, One Cup is said to "tell the story of tea and its impact on China and other civilizations around the world. It will look at tea on a scale never attempted before, journeying across the beautiful and varied landscapes of China to explore its many teas, the people who have built a life around it and the culture it has created. It will reveal how tea has influenced Chinese lifestyles and rituals, including food and concepts of medicine and health and how tea sits at the heart of Chinese traditions, attitudes, friendships and family ties, bringing different generations together and even the nation. The series will also seek to tell the story of tea's influence on other countries and China's role in the global tea culture."
The BBC writes that it has long partnered with Chinese broadcasters on natural history series such as Blue Planet, Planet Earth and Dynasties, "but this is the first to emerge from the BBC Studios Factual production team, which has increased it presence in China, working closely with Kelvin Yau, SVP and GM, Greater China, BBC Studios, to explore opportunities."
Lisa Opie, managing director for BBC Studios Productions said, "I am delighted that we… will be making this fascinating and ambitious factual series for Migu. It's incredibly exciting to be sharing our story-telling and production craft with new audiences and with content that has been specifically developed for this market."
Bin Wang, CEO of Migu Video added, "BBC Studios Productions makes some of the best factual programs in the world and we are thrilled that they are producing this landmark series for us. It is a great opportunity to draw on their production skills and knowledge, covering a subject that is so important to us."
The program will air in 2020.
"Given growing content restrictions in China, and the prospect of a year of patriotic feature films in Chinese movie theaters, it is notable that factual programming remains an avenue open to international co-operation," writes Variety.
The commissions come as the company has merged its production division, BBC Studios, and its international distribution unit BBC Worldwide, offering services for non-BBC channels. BBC, which is licensed by the British government, earned 15 commissions from third-party broadcasters since the rules were relaxed. The network produces 2,500 hours of content annually and reported earnings of $1.7 billion last year.