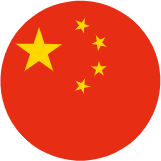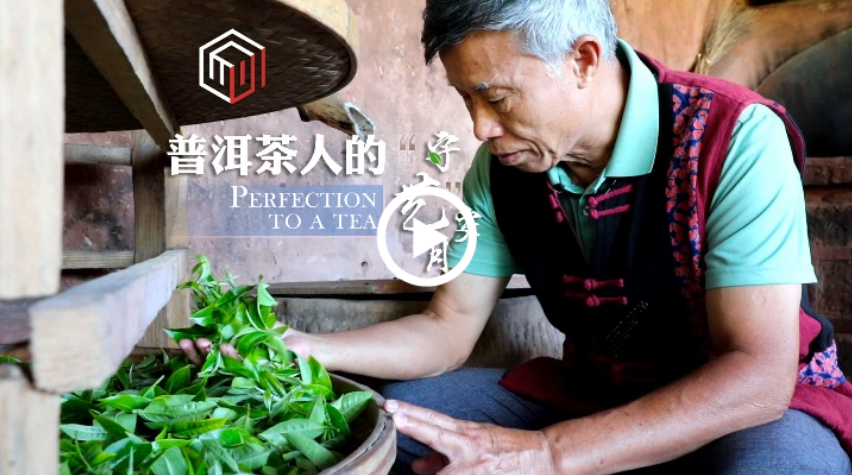 Cultural inheritors of Pu'er in Yunnan eager to spread the beverage's fame, Deng Zhangyu reports.
As the sun rises over his tea plantation in Ning'er county in Pu'er, Yunnan province, Li Xingchang walks around examining the leaves and smelling their aroma.
September is harvest time, and Li is treating each tree tenderly, as if it was his own child. The 69-year-old has spent almost four decades planting and making Pu'er "tribute tea", which was once produced for the exclusive use of the royal family during the Qing Dynasty (1644-1911).
"From the time I started making tea, I felt like it was part of my life. My whole life has been involved with Pu'er tea," says Li, a family inheritor of the technique of making Pu'er tribute tea.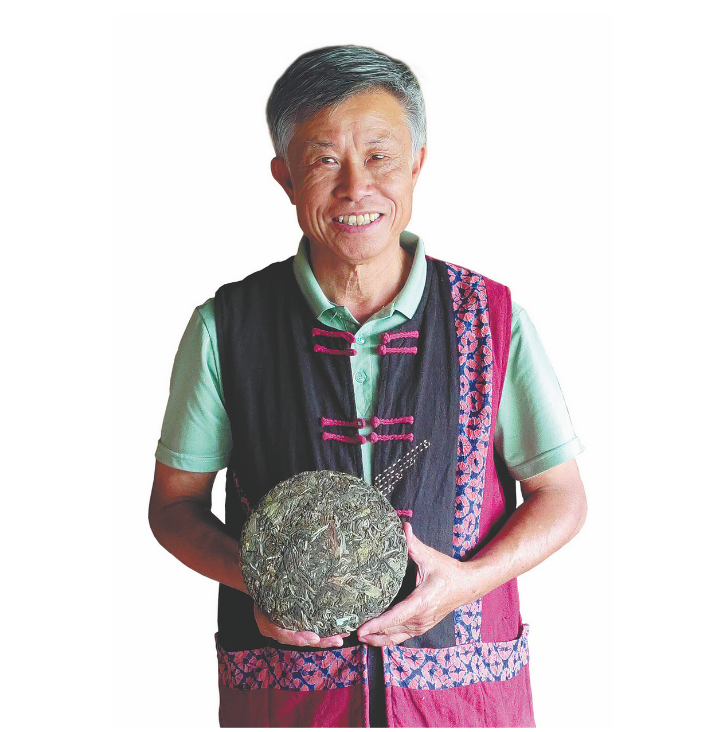 Last November, China's traditional tea-processing techniques and their associated social practices were inscribed on the UNESCO's Representative List of the Intangible Cultural Heritage of Humanity. Pu'er tea was included on the list.
Li's family began making Pu'er tribute tea during the reign of Emperor Yongzheng (1723-35). He is now the eighth generation with expertise in the process.
When Li was a child, he would go to the plantation with his parents to help them pick leaves at harvest time. With a history of several hundred years, the ancient plantation was his playground. Most of his childhood memories are associated with it, such as climbing tea trees and playing games with his friends.
In 1987, Li started learning how to make Pu'er tribute tea from his mother, who he said was very strict. From planting to the complicated processes of tea making, it took him 10 years to win his mother's approval.
"If I didn't do well, she would throw away the leaves or refuse to drink the tea I made. When one day, she smiled after taking a sip, I knew I had made it," recalls Li.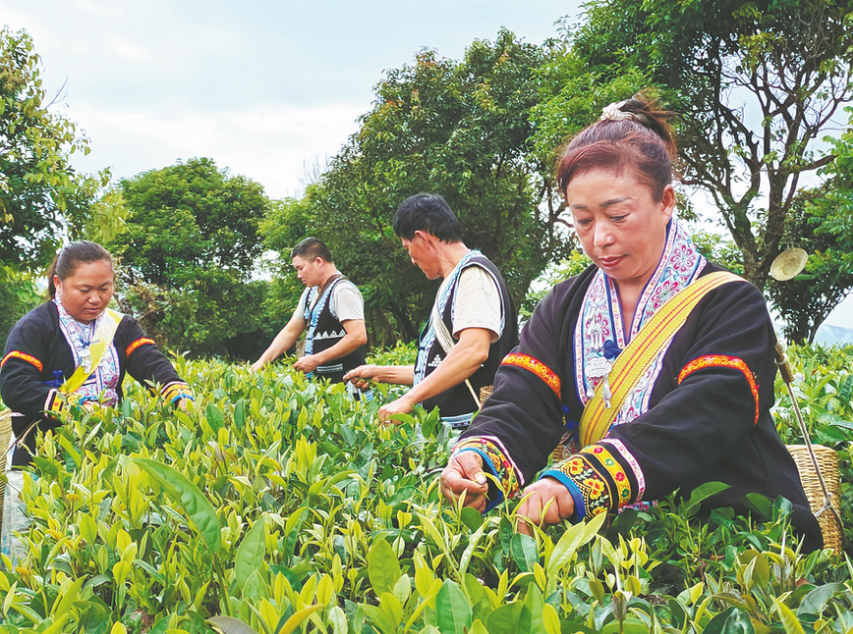 Meticulous efforts
The Pu'er tea-making process consists of more than 70 steps, including withering, roasting, bruising, drying in the sun and pressing the leaves. The most critical and difficult step is roasting the leaves in a big wok, which has a great influence on the flavor of the tea, and gets rid of undesirable odors. Li says he practiced stirring tea leaves in a wok every day for years.
"How high I toss them, how I adjust the interval between each toss, which lasts a few seconds, and what kind of wood to burn to match the level of heat the tea requires, are all elements that can affect its final flavor and quality," says Li.
His daughter Li Mingjie says that her father is a meticulous tea maker and that his hands are sensitive enough to feel the exact temperature required when stirring the leaves. "His hands are better than machines," she says.
In addition to practice and experience, talent is also required, says Li Xingchang. Since 2012, he has worked with vocational schools to set up training centers. More than 10,000 participants have taken his Pu'er tea courses, but no more than 10 have made him smile, he says.
"Apart from persistence, talent is very important. It's just like cooking food. With the same ingredients, seasoning and cooking utensils, the taste differs depending on the chef. It's the same with tea making. The tea maker and his talent determine the quality of the tea," he says.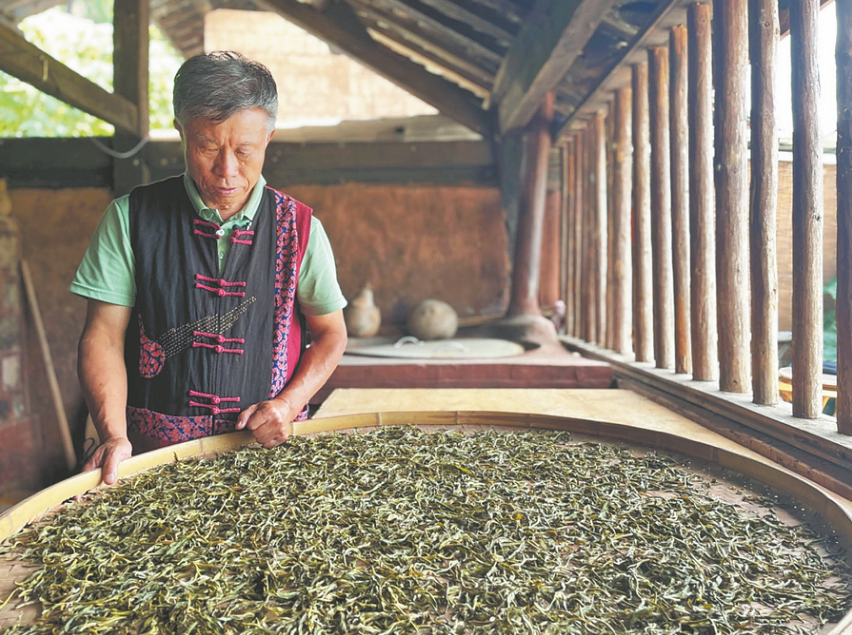 Spirit trees
Pu'er tea is a type of tea produced in Yunnan province. The city of Pu'er took its name from the tea after it won the imperial court's imprimatur several hundred years ago.
Old tea trees are protected by different ethnic groups living in the area, including the Yi, Hani, Dai and Blang. All these ethnic groups maintain a tradition passed down from their ancestors: Respect and care for the tea trees like they were their own eyes.
"If you come to Pu'er, no matter where you go, you will see lots of well-protected trees. It's a result of our respect and love for them. We see them as gifts from nature," explains Li Xingchang.
Every spring, before harvesting, residents hold a number of ceremonies and rituals to pray for a good year and a good harvest. They also worship and give thanks to the tea trees that bring them good fortune. They believe that each one has a spirit, and they choose one as the "spirit tree" to pray in front of, and show their respect.
"We love them and take care of them like our children," says Li Xingchang, who is a member of the Yi ethnic group.
As he walks through his plantation, he gently plucks a bunch of leaves to show them in front of the camera. He then carefully puts them in his pocket to take home.
Li Xingchang says the picking method in Pu'er is different from that in other places in Southeast China. Tea pickers don't climb on trees. Instead, they use ladders to pick leaves to protect the ancient trees. Many of those on his plantation are several hundred years old.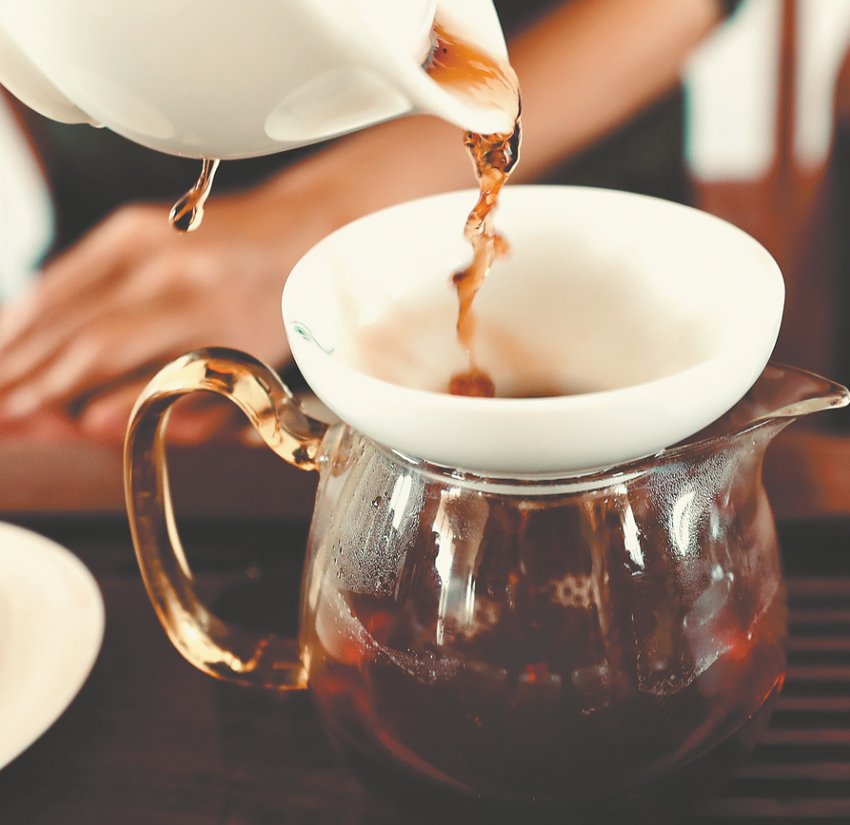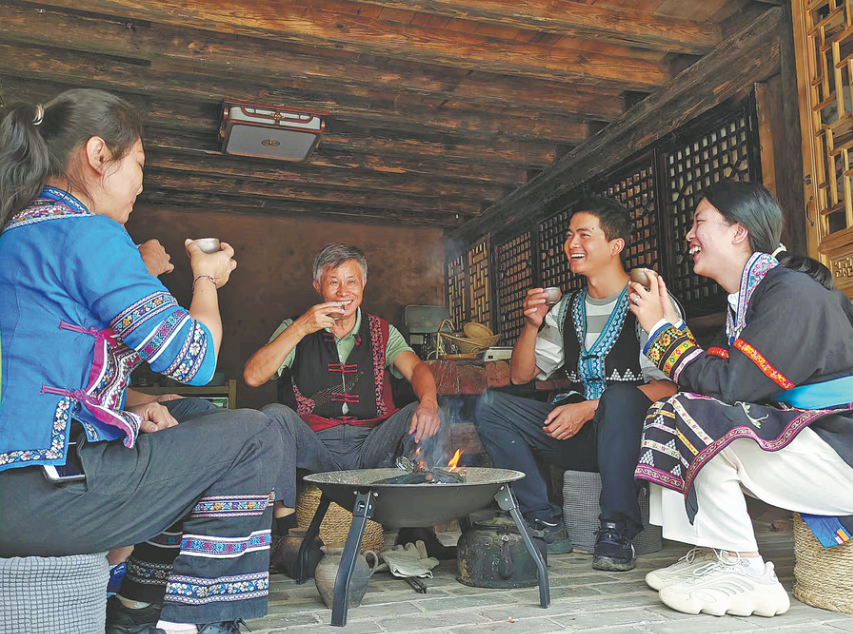 Historical roots
The area has been growing tea for more than 3,000 years. In ancient times, transportation was difficult. The tea was carried by horses, porters and caravans to other parts of the world. Pu'er was once a key stop on the ancient Tea-Horse Road, through which these little leaves were transported to Tibet and Beijing, as well as destinations in Southeast Asia and India.
As a family inheritor of the Pu'er tribute tea technique, Li Xingchang says he hopes that more people will join him to learn how to do it and spread the skill so that more tea drinkers get to know about Pu'er.
"From my mother to me, to my son, it took three generations for the family technique to become widely learned by others," Li Xingchang says of his continuing efforts to train students at vocational schools.
In mid-September, the Cultural Landscape of the Old Tea Forests of the Jingmai Mountain in Pu'er was inscribed on the UNESCO World Heritage list. Jingmai Mountain is about a two-hour drive from Kunlu Mountain where Li Xingchang's tea plantation is located. He says he is proud and happy to hear of the listing because it's a chance for Pu'er tea to be known to more people around the world.
"I sincerely invite people around the world to come to visit Pu'er and drink tea," says Li Xingchang, as he prepares a pot of the famous brew.