India Tea Board Helps Finance Small Tea Factories
Home

India Tea Board Helps Finance Small Tea Factories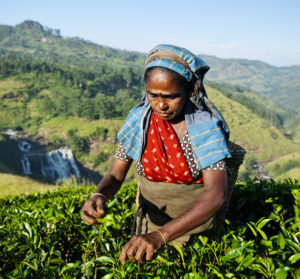 Tea Picker Picks Leaves. Photo credit: Thinkstockphotos.com
The Tea Board of India, noting the fact that some 60 percent of tea there is produced by smallholders, is offering to subsidize construction.
The factories cost about INRs2.5 million ($38,000) and can process about 500 kilos of tea per day (25,000 kilos of fresh leaf). The Tea Board will subsidize 40 percent of this cost.
Tea Board executive director C. Paulrasu told that "establishing such mini factories will help the farmers overcome the issue of non-remunerative prices and avoiding the green leaf agents, the farmers can become entrepreneurs. The Board is encouraging this scheme even by extending technical knowledge and marketing strategies where required.
Advertisement
Growers who previously delivered their fresh leaves to bought-leaf factories can earn significantly more by processing the leaves themselves. This is common practice in countries such as China and Japan.
To prevent bought-leaf factories from underpricing, the Tea Board publishes an average price so that growers can get a fair price for their leaf. In January, the average price for tea grown in the Nilgiris was INRs13 ($0.20) per kilo. The average increased to INRs14 ($0.21) per kilo in February. In February 2017, the average price was INRs17 ($0.26) per kilo.
Paulrasu said that growers processing tea in their own smallholder factory earn about INRs30 ($0.46) per kilo. More significantly, they can get a price of INRs200 ($3.06) per kilo for quality orthodox tea and INRs300 ($4.59) per kilo for quality green tea.
Production of processing tea leaves. Photo credit: Thinkstockphotos.com
One of the first factories to begin operation is the Moonlight Tea Farmers' Producer, a group of 35 small growers near Jagathala village. It is the first of its kind in Tamil Nadu.
This spring, a larger factory called the also began operations in the Nilgiris, near Coonoor.
"The Studio provides local tea growers with a processing unit designed to manufacture high-quality specialty teas," according to STiR coffee and tea. "It is the brainchild of Indi Khanna, tea maker, who has dedicated the last four decades of his life to the production of quality specialty teas, and who has, for many years, been aware of the challenges facing tea producers in Southern India and vowed to try and find a solution," the magazine reported.
Sources: ,
Related Posts: