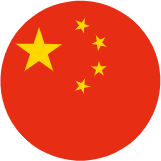 Tea firms brewing up new trade
Home

Tea firms brewing up new trade
By LI YINGXUE | China Daily Global
All-out efforts made to bring customers fresh blends
At the end of April, the first Maojian tea buds are harvested in Xinyang, Henan province. The buds and leaves are picked together in the morning, then dried and processed into tea the same day.
Maojian is one of the last spring green teas to be harvested, after Biluochun from Suzhou, Jiangsu province, Longjing from Zhejiang province, Taiping Houkui from Anhui province, and Maofeng from Huangshan Mountain, also in Anhui.
Early March to the end of April is the busiest spring sales season for Li Gang, general manager of Yuanchanghou Tea Co, which was founded in 1912 and is a time-honored brand in Beijing.
"To get the mingqian cha to Beijing as quickly as possible, we send employees to wait at the tea farms and get the tea on the road as soon as it's ready," Li said.
Mingqian cha-teas harvested before Qingming, also known as Tomb Sweeping Day-are always on Chinese tea drinkers' radars, as they have the freshest flavor and thus are the most expensive. New batches always sell out quickly.
Makers of blended teas and tea drink brands also pursue spring teas and develop new drinks based on them together with ingredients that have a taste of spring, including sakura (cherry blossom), honeydew melons and mulberries.
According to Li, "mingqian cha" usually refers to the first batches of early spring tea, which are usually but not always picked before April 5.
"The first buds are slowly grown over a whole winter. They have a better flavor than the later batches which can be grown overnight," Li said. "The price of the tea per batch also falls over time."
He added that the best tea-picking conditions are sunny days when the temperature is between 20 C and 25 C. Experienced pickers know the right time to pick the teas and they have a good understanding of the requirements for certain grades and qualities.
"The tea pickers' work is quite hard, as the trees are usually planted in remote areas, so they have to leave home before dawn so they can start picking at around 8 am. The soil in the mountains is soft after rain, which can make it dangerous work," Li said.
Even skillful workers can only pick about 3 kilograms of fresh tea a day, and 2 kg of fresh Taiping Houkui leaves will only result in about 500 grams of tea, according to Li. "For Biluochun, about 70,000 fresh buds will make 500 grams of tea," he said.
Tea trees are always planted alongside fruit trees or flowers to add extra flavor to the tea. "Biluochun has a fruity flavor and Taiping Houkui has an aroma of orchids," Li said.
"Customers in Beijing are more familiar with jasmine tea. In recent years, green teas have become increasingly popular in the capital's market."
Blending for spring
TWG Tea, a Singaporean luxury teahouse chain which has a namesake artisanal tea brand, launched a limited-edition blend named Green of Fujian for the spring season.
Maranda Barnes, director of communications and co-founder of TWG Tea, said even though countries launched products at different times under various lockdown situations, the product has been one of the company's most popular spring launches.
It is a blend of green tea with honey, night-blooming jasmine, wild woodland berries and cedarwood. The green tea comes from a remote orchard on Taimu Mountain in the northeast of Fujian province.
"China has the world's longest history of tea cultivation, and it's important to incorporate Chinese tea into our blend," Barnes said, adding that the company only uses green tea collected from a grower in Fujian, with whom they have collaborated for a long time.
"It's not just the soil and the climate, it's also the knowledge of how to produce some fantastic tea-that's an important factor in Fujian," Barnes said.
She added that Taha Bouqdib, CEO and co-founder of TWG Tea, had the idea of making Green of Fujian last year. He started creating the final recipe after the green tea was harvested in Fujian and air-freighted to Singapore in February.
"We imagine how it should taste and what impression it will give: for Green of Fujian, we wanted something a little sweet, fresh and with a floral aroma," she said.
Barnes said Bouqdib works like a perfumer; blending tea, fruit, flowers or spices at his private laboratory in Singapore to create unique and imaginative combinations for his creations.
For Bouqdib, it's of the utmost importance to ensure a balance between the strength and flavor of the tea leaves and the other blended ingredients so that no one flavor will dominate.
Barnes said, "For beginner tea drinkers, green teas such as Green of Fujian are great, thanks to their delicate taste, health benefits and lower theine (a stimulant) content."
As the tea is delicate, fragile and fresh, it should not be infused with boiled water. Instead, it should be 85 C to 90 C.
"The umami (savory) taste of green tea goes best with seafood and salads to accentuate the sweetness and flavors of the dishes. It is also the perfect accompaniment for an afternoon meal with savory finger sandwiches and sweet pastries. It's an ideal tea for any time of the day," Barnes said.
The company entered the Chinese market in 2014, and Barnes thinks that as tea is already rooted in the culture, it is much easier to introduce new blends to the country.
"Although tea blends do not yet dominate the Chinese market, there will be a sharp rise in consumption over the next few years as customers discover the infinite variety of teas suitable for different times of the day, special occasions and festive periods such as Chinese New Year and Mid-Autumn Festival," she said.
Barnes added that Chinese customers are curious and surprised to discover how exceptional teas from other parts of the world can be. "I think Chinese tea drinkers are becoming more adventurous," she said.
She has noticed that young Asians are showing an interest in searching for quality teas that incorporate real flowers and fruit as well as unique flavors.
Expansion plans
This year, Theatre Tea, a modern teahouse chain in Beijing and Shanghai, is planning to expand to cities such as Shenzhen, Guangdong province, and Chengdu, Sichuan province.
Sun Xuling, Theatre Tea's owner, said: "We were founded in 2015, when coffee shops were quite popular in China, but we believe that young people have a desire for tea. Traditional teahouses look old-fashioned to them, so we wanted to create a scene for young people to enjoy good tea."
She added that after the winter, especially in North China, people are thrilled to have fresh tea, so the company launched three iced drinks for the spring and summer seasons: gardenia peach green tea; kiwifruit mint green tea; and litchi white tea.
"To create the spring product, we wanted the drinks to both look and taste like spring," she added.
The company chose Maojian tea from Xinyang for the gardenia peach green tea, together with some fermented glutinous rice so the flavor is balanced, according to Sun.
"It's difficult to add fresh fruit to tea drinks, as it may have sediment or become oxidized when mixed with certain ingredients or tea, so our research team needs to find the proper ratio and methods to create a new product," she said.
Litchi and white tea is a classic pairing at Theatre Tea, whether made into ice cream or hot drinks. This year, the combination has also been made into iced teas, which have proved popular.
"Unlike green tea, which has a fresh taste right away, the feature of white tea is that its sweetness shows up after drinking, which makes it a perfect match for litchi," Sun said.
She added that the base of litchi white tea is made through extraction-the tea is ground into a powder and brewed in boiled water for three to five minutes.
"If the tea is extracted, it has stronger flavor, and if it's brewed in cold water, the flavor is lighter. The way we make the base tea depends on whether we want to highlight it in the drink," she said.
Tea-flavored desserts are another Theatre Tea product popular with young customers.
According to Sun, to add the tea flavor to the dessert, the leaves are either boiled in milk or ground into a powder. "We have found some good pairings in making tea desserts, such as matcha and jasmine, Pu'er and chocolate, oolong and Chinese chestnut, and Dahongpao and black sesame," she said.
Seasonal taste
Last month, Eleme, the takeout and delivery platform of tech giant Alibaba, started collaborating with 34 beverage brands to launch new spring products, including milk tea chains such as Le Lecha, HeyTea and Nayuki.
Shen Yi, who is responsible for Eleme's promotion of afternoon tea, said March to May is when beverage brands introduce new products.
"Mulberry, longan and heavy cream are the three main ingredients beverage brands like to use in their spring drinks," Shen said.
"Two items popped up this year. One is sakura and the other is peach oolong. This year, people can't go to Japan to see the sakura blossoms because of the COVID-19 pandemic, so many drink brands have not only added sakura flavors to their drinks but also use sakura elements in their derivative products, such as cup covers and bags, to create a spring atmosphere. Peach oolong is another."
This month, the Japanese-style garden at the Hotel New Otani Chang Fu Gong in Beijing launched a sakura-themed afternoon tea session in which tea and sakura drinks are paired with desserts made from cherries. All the desserts are served on Japanese-style tableware.
Shen said consumption of pure tea drinks has risen as customers look for more healthy beverages, even though milk tea is still the best-selling product. "Milk tea brands are also updating their products by offering choices with less sugar and less milk to meet customers' needs," he added.
He said tea customs vary in different parts of China. For example, customers in cities in southeastern coastal areas order drinks from as early as 11 am to as late as 9 pm, whilst those in western and northern cities prefer to drink tea in the afternoon.
"If company employees order tea drinks together, they often also order three kinds of sides: fried chicken or pot-stewed food; fruit slices such as strawberry, watermelon and honeydew; and snacks from supermarkets," he added.
This year, LeLecha launched three new products for the spring season: sakura milk tea; sweet green rice ball and red bean milk tea; and iced mango cream.
According to Guo Sihan, the deputy general manager, each new product has been developed by the company's team via numerous tests.
"Take sakura milk tea as an example. The main color is pink, and the appearance brings the feel of spring. There are macaron, mashed strawberries, mashed mangoes and dragon fruit juice in the drink and the order in which each ingredient is added has been carefully worked out by our research staff," she said.
Guo added that the base tea is selected according to the flavor of each product. "Whether the base tea suits the flavor of a drink determines if the product is good or not to a great extent," she said.
She took sweet green rice ball and red bean milk tea as an example-the base is Assam tea, whose leaves are thin and dark brown with a slightly malty and rosy odor-and noted that the flavor is a good fit with the glutinous rice balls and the sweet and smooth mashed red beans and taro.
With 66 milk tea outlets in 11 cities nationwide, LeLecha is known for crossover collaborations with other brands, matching their tea products and breads.
To pair their sweet green rice ball and red bean milk tea, LeLecha collaborated with the Shanghai snack brand Shendacheng to launch two types of breads made from sweet green rice balls.
Guo said the company's customers are mainly women ages 18 to 35, and even though they live in different cities and do different jobs, they have many things in common-they love food, life, new things and sharing with others.
Collaboration with other brands is a good way to maintain the connection between the brand and the customers, she added.
"In March, we cooperated with an ice cream brand to co-launch a honeydew flavor drink, and in April, we cooperated with Lady Penguin, a Chinese wine brand, to release a spring gift box that includes sakura sparkling wine, a sakura glass and a sakura coaster," Guo said.