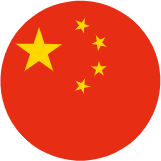 Tea, mushrooms improve incomes
Home

Tea, mushrooms improve incomes
By HUANG ZHILING in Wangcang, Sichuan
Every morning, Du Guangbi picks tea in her home village of Sanhe in Wangcang county, Sichuan province.
Instead of working on her own tea plantation, the 61-year-old and her husband earn money by picking tea for a company in her village.
Before working for the company, they toiled in the fields as traditional farmers and had an annual income of only 2,000 yuan ($307).
"Thanks to the job, we have an additional income of about 15,000 yuan a year," Du said.
One of the less developed areas in Sichuan, Wangcang has been implementing a program to help the disadvantaged by offering them jobs to make money rather than give them money directly.
The program has been implemented in rural regions nationwide since 1984 amid the country's poverty alleviation efforts.
While raising disadvantaged people's incomes, the program has resulted in the completion of a large number of rural infrastructure facilities aimed at benefiting the public.
During the 13th Five-Year Plan (2016-20), the program supported 17 projects in Wangcang and paid nearly 7.7 million yuan in wages to disadvantaged people, helping 3,040 people from 902 households beat poverty, according to Li Kaisheng, head of the county's development and reform bureau.
Another village in the county, Zhailiang, has 349 households and most of them are engaged in grain production.
Several years ago, the county started a program in the village to build bases for plums, Sichuan peppers and morel mushrooms.
Ma Hongmei, a 35-year-old villager who worked at the morel base, used the money she made to plant morel mushrooms on 1,000 square meters of family land two years ago, which has proved to be profitable.
"One kilogram of morel sells for about 300 yuan. In early April, I picked more than 150 kilograms. It is likely that my family will earn over 100,000 yuan this year," she said.
Ma's mother is in poor health. Before working at the village morel base, she took care of her mother at home, eking out a living as a traditional grain farmer. Her husband did temporary jobs near their home. Their yearly family income was just over 20,000 yuan.
The green industries of tea and morel mushroom growing have boosted the tourism sector in Wangcang, with the county witnessing an influx of tourists when the tea picking season starts.
"Tourists buy tea and dine and contribute to the village economy," Du said.
"Our village achieved a collective income of 50,000 yuan from tea sales last year, which would be a meager sum for a wealthy village but it means a lot to a remote village in the northernmost county in Sichuan."
Zhou Jun contributed to this story.