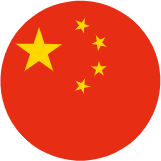 Sichuan tea group's 120 tons tea products was exported to Central Asia
Home

Sichuan tea group's 120 tons tea products was exported to Central Asia
On March 30th, Sichuan tea group's green tea train which was export to Uzbekistan in Central Asia successfully started, with the first batch of 120 tons of green tea .With the start of the train, the prelude of Sichuan tea group's tea products "entering the country and marching towards the world" in 2021 is officially opened.
Sichuan tea group attaches great importance to the production, quality control, packaging design, export and other work, and formulates a feasible production plan. In the middle of April, another 340 tons green tea will be exported.
Until now, Sichuan tea group has established marketing organizations in 26 countries and regions such as Hong Kong, Russia and Malaysia, expanded foreign markets such as Mongolia, Morocco and Georgia, and established strategic cooperative relations with Sri Lanka, Russia and Papua New Guinea. Sichuan tea group has become a leading enterprise in Sichuan tea industry to vigorously explore foreign markets.