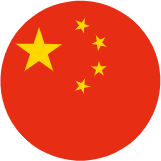 The China-EU Geographical Indications Agreement came into effect on March 1st
Home

The China-EU Geographical Indications Agreement came into effect on March 1st
The China-EU Geographical Indications Agreement which is signed by China and EU is the first large-scale mutual recognition of each other's geographical indications between China and EU. On March 1st, the agreement has come into effect officially, at the same time, the 100 Chinese geographical indications selected for the first batch of protection lists will be protected. Nearly 30% of the products in the list are tea.
Among the first batch of mutually recognized geographical indications between China and EU are 28 tea products from 11 tea producing provinces in China, including Anji white tea, Anxi Tieguanyin, and Wuyuan green tea, accounting for 28% of the total protection products in the list, it's the most numerous category.
The agreement is an affirmation of Chinese intellectual property work, especially in the tea industry. And it's also a high degree of recognition of the quality, safety and healthy of Chinese tea.
According to the terms, the scope of the agreement will be expanded in 4 years to include additional 175 products protected by geographical indications of each side, including 31 Chinese tea products.