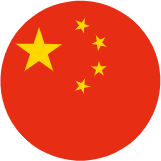 Stash Tea's B Corp. Benefits are Visible
Home

Stash Tea's B Corp. Benefits are Visible
Portland, Ore.-based rebranded, repackaged and renewed its commitment as a certified B Corp this fall.
"We are bringing back tea as a cultural catalyst," announces the new campaign. "Tea is quiet, predictable, and tame. Stash on the other hand… Well, were a little unhinged. And we've always been."
(Image credit: Stash Tea)
Brand Manager Carla Marchese explained Stash "wants to empower and nurture a better tomorrow, where everyone has an equal opportunity to succeed, no matter your gender, race, sexual preference, or nationality. We all have a voice and space to contribute to how we want our society to be. Stash sees different perspectives and backgrounds as something positive to be pursued, that makes us stronger and better, and I say that through personal experience."
Advertisement
"Throughout history, tea has been a cultural catalyst. We want to continue in the same spirit, ensuring the diversity and boldness we apply in creating our tea flavors is also translated to how we contribute to our community," said Marchese.
She cited three examples of renewed commitment for the brand, which ranks among the top 20 in sales of loose and bagged tea in United States' multioutlet retail, according to market research firm IRI.
In December, for every order placed Stash is donating $1 to the Boys & Girls Clubs of America and will then match the total in kind. "Similar to Stash, the Boys & Girls Club of America believes in building the leaders of tomorrow. They work to enable young people to reach their full potential, having helped over 4.73 million youths in the last year by giving them access to empowering experiences and opportunities," wrote Marchese.
In 2019 the company decreased the amount of material in tea boxes by approximately 18% saving 203.9 tons per year in waste.
Stash exclusively uses compostable tea bags made from 100% cellulose fibers which means "consumers can rest easy that Stash tea is free from microplastics."
Investors seeking more than profits and enlightened management seeking new investment led several American tea companies to pursue B Corporation Certification. Stash Tea, owned since 1993 by the U.S. division of Yamamotoyama*, Japan, was certified in September 2017.
Stash Tea earned for meeting the highest standards of verified social and environmental performance, public transparency, and legal accountability, publicly committing to balance profit and purpose as they continue to grow their business, according to the company.
Nami Yamamato (Photo credit: Stash Tea)
Stash CEO Nami Yamamoto manages a workplace where women take a strong, central role in the inner workings of Stash tea, which consists of 60% female employees. She said the company "proudly celebrates inclusivity and diversity within the workplace."
"Stash Tea continues to implement these practices within the company to promote inclusivity and diversity in the workplace, while executing stronger sustainability methods in all aspects of the business," states Stash.
With a commitment to eco-responsible materials and manufacturing, renewable energy, and strict product verification and quality control processes, Stash is part of a global community of companies leading with purpose and redefining success in business.
"Attaining B Corp status wasn't an arbitrary decision," said Yamamoto. "We pursued this certification because it completely connects to our commitment of transparency and sustainability, and everything that we are and aspire to be as a brand."
Unconventional Blends
(Image credit: Stash Tea)
The intent of the "Little Bag of Crazy" campaign is to celebrate being bold. "It anchors the tea at the center of creative moments, innovation and inspiration. Stash Tea seeks to change the modern tea drinking experience for today's customers, reminding customers everywhere that life is best enjoyed with quirk, a little unconventionality and a dash of humor, explained Marchese, noting Stash was founded in 1972 by two hippies seeking "tea euphoria."
Ginger Peach Tea and Coconut Mango Oolong, Mojito Mint Green Tea and Matcha and White Peach Oolong are examples of the bold blends. White peach is a Wuyi oolong flavored with white peaches. The Mojito blends Pacific Northwest peppermint, lime and Japanese matcha.
Lemon-Ginger is featured as caffeine free and priced at $3.95 for 20 tea bags. Described as a harmonious fusion of tangy lemon and spicy ginger it contains lemongrass, citrus, ginger root, hibiscus, and safflower. "It is a wide-awake flavor without any caffeine," and well suited to sweetening with honey.
Stash also brought back a fan favorite called White Christmas that was discontinued in 2016. White Christmas, a limited edition offering, is made from all-natural ingredients and is free from artificial colors, sweeteners or preservatives. It is Non-GMO Project Verified, Kosher Pareve, and gluten-free. The warming tea contains peppermint and ginger.
Stash introduced a gaggle of animated characters representing flavors in a series of 20 . "The commercials are peppered with humor. This includes Perry the Asian Pear getting booted from the band and replaced by a spoon, or the ginger root stripping in excitement over how "deliciously spicy and fruity" Stash Ginger Peach Tea is, according to Stash.
Source:
*Yamamotoyama, founded in Tokyo in 1690, developed a steaming method to create sencha, Japan's most popular tea since 1738. A century later, in 1835, the company perfected gyokuro. Yamamotoyama has operated a tea and nori seaweed processing facility in Pomona, Calif., near Los Angeles since 1975. It is the world's oldest family-owned and operated tea company.
Related Posts: