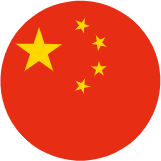 FDA Questions Safety of CBD Oils and Supplements
Home

FDA Questions Safety of CBD Oils and Supplements
(Photo/Adobe Stock)
The unbridled enthusiasm that CBD (cannabidiol) manufacturers experienced a year ago is more restrained as the new year approaches.
Legalization of the non-psychoactive compound in hemp last December was greeted as good news along a supply chain that has since planted a lot more hemp; among manufacturers who have introduced thousands of new products and for consumers who are convinced that hemp's reported therapeutic benefits are real.
Hemp farming quadrupled in the U.S. and 14 states have enacted CBD-explicit medical laws.
Advertisement
The New Year begins with much less certainty on CBD's immediate future. On Nov. 25 the Food and Drug Administration (FDA) sent warning letters to 15 companies for illegally selling CBD products under health claims that are not supported in fact. Companies were ordered to delete references to curative properties in website claims, advertising and on labels.
A week later FDA published a detailing safety concerns about CBD products.
Consumers report that CBD is effective in treating symptoms of anxiety, insomnia and various type of chronic pain. It may be popular, concedes FDA, but after several months of study, researchers there concluded CBD can cause side effects that you might not notice, and that harm can happen even before you become aware of it. Last May, FDA convened 100 experts to answer questions about the science, safety, and quality of products containing cannabis and cannabis-derived compounds, particularly CBD. While their findings have not been published regulators are now clearly waving a yellow flag of caution.
Vote Hemp Crop Report (Image credit: Vote Hemp)
"CBD has the potential to harm you," writes the FDA. There is no ban, the concerns that led to warning letters are centered on claims and not incidents involving specific harm. However, the FDA now states CBD can result in liver injury and possible interaction with other medicines. "The FDA has seen only limited data about CBD safety and these data point to real risks that need to be considered before taking CBD for any reason," according to the FDA.
The FDA assured the industry that its regulators are continuing to explore potential pathways for various types of CBD products to be lawfully marketed.
The FDA's actions are controversial. While CBD has not undergone extensive clinical trials typical of those conducted by the pharmaceutical industry, clinical trials are in the planning stage. The FDA approved the first cannabidiol drug (Epidiolex) in 2018 with more pharmaceutical companies expected to enter the market in 2020. Epidiolex is used to reduce seizures by 25% in people with certain types of epilepsy. It is priced at $1,500.
The FDA's consumer advisory contradicts findings of the World Health Organization that state CBD shows no abuse or dependence potential and that, "there is no evidence of public health related problems associated with the use of pure CBD."
The FDA Consumer Update makes it clear to manufacturers, "it is currently illegal to market CBD by adding it to a food or labeling it as a dietary supplement."
The FDA is concerned that people may mistakenly believe that trying CBD "can't hurt." The agency wants to be clear that we have seen only limited data about CBD's safety and these data point to real risks, which need to be considered. One warning letter to states the "agency is particularly concerned that you market your unapproved new drug products for infants."
"You intend to market these CBD products as dietary supplements. However, your products cannot be dietary supplements because they do not meet the definition of a dietary supplement," reads the warning. "Your product has not been evaluated by the Agency for safety, effectiveness, and quality. The use of untested drugs can have unpredictable and unintended consequences, especially in vulnerable populations."
The FDA's aggressive campaign to curb what it deems false and misleading marketing stems from the fact that manufacturers continue to sell CBD as dietary supplements which are excluded from the FDA's regulation process. In fact, CBD products are subject to the same laws and requirements as FDA-regulated products, according to the FDA.
The FDA is clearly stating, more forcefully than in the past, that more scientific data is needed.
Massive Market
Grandview Research estimated cannabidiol oils would generate $2.42 billion globally in 2024, up from $270 million in 2019. Grandview predicts a five-year combined growth rate of 44.1%. While the U.S. and Europe are leading growth, Grandview includes China, Japan, India, South Korea, the Commonwealth of Independent States (CIS) and Brazil as major markets.
In the U.S. consumer sales are projected at $1.8 billion by 2022. Sales have grown from $108 million in 2014 to a projected $813.2 million in 2019, according to the Growth is expected to follow a path similar to psychoactive cannabis, a market expected to grow to $23 billion by 2025.
Beginning last spring, hundreds of CBD products began to appear online and in coffee shops, restaurants, hamburger stands and in tea. World Tea News reported on and tea, and wellness shots and hemp tea distributed by the Tea Spot. Tiesta debuted a cold brew RTD hemp tea.
Celebrities including Willie Nelson and his wife Annie marketed "" and the family of the late Bob Marley launched canned CBD tea.
To meet the spike in demand farmers are now licensed to grow hemp on 511,442 acres, a 455% increase in the past year, according to 's annual survey. In 2016 there were fewer than 10,000 acres of hemp planted in the U.S. Only four states continue to prohibit farmers from growing hemp: Idaho, Mississippi, New Hampshire and South Dakota.
Dampening Effect
"Although most investors are probably miffed with the FDA, the agency's decision to suggest that CBD is potentially harmful should surprise absolutely no one. That's because the FDA has been tipping its hand for months that this is the direction it was headed," writes investment newsletter
"The most high-profile of these warnings came in July, when multistate dispensary operator Curaleaf Holdings received a warning letter for illegally selling CBD products with unsubstantiated claims. Even with Curaleaf's CEO, Joseph Lusardi, quickly addressing the FDA's concerns, it wound up costing the company a recently earned distribution agreement with CVS Health, according to The Motley Fool.
maintains several indexes tracking cannabis stocks. NCV's global index fell 12% in November after beginning the year with a 57.4% first quarter gain. The index, which includes 44 stocks, has declined for eight consecutive months
Canada-based Canopy Growth is the industry leader with a market capitalization of $9.28 billion last year, second is Tilray at $6.57 billion and Aurora Cannabis at $4.99 billion. Nine of the largest publicly traded companies in Cannabis are in Canada where cannabis products are legal. Scotts Miracle Gro is the sole U.S. company, which ranks No. 4 with a market capitalization of $3.4 billion.
Source: , , FDA Consumer Update ""
Related Posts: