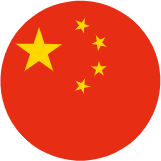 Oteas Zero Waste Packaging Sets Environmentally Sustainable Example
Home

Oteas Zero Waste Packaging Sets Environmentally Sustainable Example
Oteas Green Tea with Peppermint (Photo courtesy of Oteas)
provides pesticide-free whole leaf tea in zero-waste packaging in an effort to protect customers' health and the environment, and support a circular economy. The name "Oteas" is a derivation of the Japanese word for tea: "Ocha".
Oteas was founded in the United Kingdom in 2014 by Paresh Thakkar. In 2017, CEO David Evans and his wife, Shelley, who is the director of sales & marketing, became the majority owners. The company has expanded throughout Canada and the United States is next on the horizon.
"The quality of the tea was really good and it was already in the biodegradable pyramid tea bags. What we've done this year is basically focus on bringing the entire packaging of the product to being a full zero waste product," said David from Oteas' Revelstoke, British Columbia headquarters. "Apart from making sure we're a sustainable product and a high-quality product, our main product [objective] is creating exciting different infusions and blends." Oteas currently sells 31 varieties of teas.
Advertisement
Prior to going into the tea industry, he had a 20-year investment banking career in London and Hong Kong, as well as a fragrance business.
About 50% of Oteas are organic and about 50% are what David referrers to as "natural"—teas that have been cultivated without the use of pesticides but are not certified organic. The teas are sourced worldwide and blended and packaged in an International Food Standards certified facility in Hamburg, Germany.
Oteas Lemongrass Ginger & Cinnamon tea (Photo courtesy of Oteas)
"Everything is either biodegradable, compostable, or 100% recyclable," he said. The mesh tea bags are made from corn and are fully biodegradable. The strings used are also biodegradable. No glues are used; the tea bag tag and string are connected ultrasonically. The biofilm encasing the tea bags is derived from wood pulp. The boxes that hold everything are recyclable and printed with vegetable ink. All of the packaging is 100% plastic-free.
Some brands claim to be compostable but still use staples. Others use bleached tea bags made with plastic.
"We're probably five years away from when maybe the majority of plastics in products will be banned, so I like to think we're going to be ahead of the curve on that basis," David said. "I think that retailers and consumers will see that point of difference and that's what will bring them to our product. If that's the case, then other [manufacturers] may have to change out of necessity."
"It would be good if other [manufacturers] followed—and not just in the tea isle, but in others, as well," David said. "There are [packaging] products out there that will keep their food, safe, fresh and they're good for the environment. They're just a little bit more expensive."
David and Shelley's passion for environmental responsibility is nuttured by their beautiful surroundings, which they strive to protect in every facet of their daily lives. Revelstoke, British Columbia is a charming town nestled in the Canadian Rocky Mountains, where they are faced daily with the importance of protecting the environment. They knew when they decided to enter the tea industry they would have to have fully sustainable zero waste products.
Scenic mountain views in Revelstoke, BC, Canada (Getty Images/stockstudioX)
"After living in Hong Kong, which is probably one of the most un-environmental places—having moved from there to Canada and living in Whistler for eight years before moving to Revelstoke and being in nature—we're seeing it first-hand, we rely on nature for everything else we do, it's why we live here," David said.
"That's why it's important for us to make sure that the product we're producing is not going to affect nature," David added. "And any little bit that we can do just from the product we make—hopefully that inspires change in other tea companies and in other sectors in the grocery isle—and that's all good."
Oteas are currently sold in the UK at Costco, in Canada nationwide at Loblaws, Sobeys, and several independent grocers, and in Western Canada at Save-On-Foods and Whole Foods. Oteas will soon be available in the United States at Safeway and Albertsons in the Southwest. In January, the wellness teas will be in Safeway and Albertsons inter-mountain locations. David and Shelley plan to continue to expand distribution throughout the United States and online during the next six months and beyond.
Related Posts: