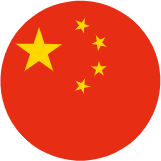 Meet Ravi Pillai, Global Tea Championship Judge
Home

Meet Ravi Pillai, Global Tea Championship Judge
Ravi Pillai
Ravi Pillai has 35 years of tea industry experience, including 20 years managing Sri Lankan tea gardens, from planting to production and blend development. He marketed and sold teas in the Middle East, Europe, and East Asia and consulted for a leading Turkish conglomerate for which he developed tea standards. He was also on the Management Board of the Sri Lanka Spice Association for several years. He is currently on the Boards of Directors of the Tea & Herbal Association of Canada and the World Tea Conference + Expo.
What sparked your interest in tea?
I come from a tea origin "Sri Lanka", I've had family in tea business, and I am 4th generation at it. From my early childhood I have enjoyed the environs of tea plantations and tea culture while growing up. So it was natural for me to take up to a profession for which I had a great passion.
How/where did you learn about tea?
Soon after completing my college education, I joined the plantation industry as a trainee tea planter and elevated in management across all facets of tea, from Planting, Harvesting, Processing, Marketing, Purchasing/Auction Buying, Value adding, Flavouring and Blending. 35 years in all.
Advertisement
What kind of tea research have you done and what are some of your findings?
I endorse my hands on job experience as abundant exploration in the agricultural and processing practices of tea.
I endorse my hands on job experience as abundant exploration in the agricultural and processing practices of tea.
A tea that carries good body and mouth feel with an exceptional overall experience. The Aroma and cup color can tend to be deceptive at times. The taste however, demands bite and cannot lack direction.
For how many years have you been judging this competition?
For the GTC it is a first, but I have been judging competitions in North America since 2016.
Do you judge any other tea competitions?
Yes, the North American tea Conference "Gold Medal Competition". I am also a panelist for Grading and certifying teas in Canada.
What do you hope to see in the competition this year?
Many contenders and authenticity within the categories.
What kinds of teas do you usually drink, and why?
Oolongs, Pu-erhs, Blacks. Always straight teas – no milk, no sweetener. Aged, Baked, and Post Processed are favs.
What is the best time to drink tea?
"For me" All Day! – there is no "specific" time for me, I drink tea by the Pot and my first pot is when I wake up, I drink tea throughout the day and my last pot is about an hour before I retire to bed. To the average consumer, I might say tea with breakfast, midmorning, an afternoon cup and perhaps a late evening cup.
What is your favorite tea memory?
Drinking tea as a kid with my Mom, I reminisce when I was 6 – 7 years of age, I always enjoyed and looked forward to my evening tea with her, likewise the morning tea but that was only on the weekends or during school holidays. Back then my tea also contained milk and sugar. I am quite certain this is what probably led me to a career in the plantation/tea industry. I would add pleasant and unforgettable memories when working on the tea plantations – Many.
What is in your cup today?
A dark Oolong from Indonesia.
Related Posts: