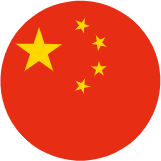 T2 Retailer Will Celebrate 25 Years
Home

T2 Retailer Will Celebrate 25 Years
MELBOURNE, Australia
Jan O'Conner, front, and partner Maryanne Shearer at one of the original T2 locations. (Photo credit: Jan O'Connor)
Australian-based tea retailer T2, a pioneer outlet in specialty tea, will celebrate its 25th anniversary in 2020. Co-founder Jan O'Connor recounted several innovations now considered standard practice in a global retail market estimated to reach $73 billion in 2024.
The story began in 1995 in trendy Melbourne where O'Connor, after 10 years of designing corporate retail concepts, approached Maryanne Shearer to establish a homewares business. They agreed to a 50:50 partnership and invested equally in the venture.
Advertisement
"In early 1996, after a light bulb moment, the design concept was refocused on tea, an unchartered area that many could not imagine as coffee was king and only three types of tea were commonly available," said O'Connor. T2 stocked 40 loose leaf teas, she said.
"The design concept I came up with was based on Old Shanghai, replicating gothic rooms of an ancient herbalist with strong, minimal visuals. The design became an exercise in reduction," she recalled. "Recycled Chinese newspapers lined the walls and black boxes were used for fixtures [the now familiar tea wall]. Offsetting the black, jewel tones were referenced, with a dominance of orange, which became the signature color," said O'Connor who is managing partner at Environa Studio in Sydney's Surry Hills.
Displaying and weighing teas as customers browsed the store's colorful specialty blends was a second innovation.
"Creating a complete sensory in-store experience was paramount, displaying many of the teas loose, allowing the smell to permeate the store," said O'Connor.
"Initially weighing the tea for customers activated the store and created theater," she recalled, adding, "We did not anticipate the time it would take and how busy the store would get!"
While it ultimately proved impractical due to the crowds, tea scales and tins remain a fixture in tea retail. When the first store opened in July 1996 the owners were forced to pre-package anticipated best sellers. "We used takeout noodle boxes," recalled O'Connor.
A third innovation is custom blending for foodservice. "Three months after opening, T2 began supplying the hospitality industry, and working with chefs developing tea blends to suit their menus," said O'Connor. "With no advertising budget, to leverage the relationship with these establishments, we supplied branded tea tins, a new idea, although standard now."
"The result was a ubiquitous, square orange tea box with simple colored square labels in a Helvetica font, which years later still looks relevant," said O'Connor.
Often in high profile locations, the tins allowed many to see T2 branded product. For a fledgling business every cent was important, it was a cost we absorbed which paid off handsomely. Within a year we were supplying one hundred outlets, untapped territory with huge potential.
"In November 1999 after opening a third store in Chadstone, Australia's largest shopping mall, a completely different retail environment compared to the high street dynamic we had so carefully cultivated, we quickly realized the potential for T2 to become an international brand. We had identified a huge gap in the beverage market, now recognized as a 'disruptor brand', she said.
T2 Today
In 2013, Unilever the business's 40 outlets for an estimated $60 million. The company reported a $2.48 million profit on $57 million in sales the year it was acquired.
When the first UK store opened in Shoreditch it featured a black interior, Chinese wallpaper and assorted tea range that included Strawberries & Cream, Green Rose and London Breakfast. Newer additions include Fruitalicious, Gorgeous Geisha and Creme Brulee and Lemongrass and Ginger.
T2 has since established more than 100 outlets in the UK, the United States, Australia, New Zealand and Singapore. The teas are sold online at Amazon.com and via Tmall in China and featured on Virgin and Quantas airlines. Retailers including Harrods, John Lewis, Neiman Marcus, Bloomindales, Waitrose and Sodexo feature T2 bright boxes. Recently the company announced it will expand into travel retail, exhibiting at the TFWA World Exhibition in Cannes, France.
T2's Chadstone grand reopening in August 2019 in Victoria, Australia. (Photo credit: T2 Tea)
CEO Nicole Sparshott told Frontier. "My focus is on bringing the Australian brand to the global campus and global stage. We are diversifying the way we present ourselves to customers, leveraging our DNA in bricks-and-mortar retail, but also creating amazing experiences for customers in other channels, such as online and wholesale partnerships, in order to divest our channel mix."
Design remains one of the company's strongest traits: "It's in our DNA to do things differently. To be different. Think different. Drink different. T2 was born out of a desire to be unlike anything else, to break the mold and challenge the way things are done."
"In-house designers and artists create bespoke teaware designs and innovative brewing tools, drawing inspiration from travel, art and fashion, meaning almost every teapot, cup and tea-mug has been dreamed up and designed by its in-house creative team," according to DFNI.
"I can take a small amount of pride in [the success] because not a lot has changed – the look is still fairly much the same as when I first developed the ideas, but it's been developed and become more sophisticated," O'Connor said.
"We changed the way that tea was sold, we challenged how tea was viewed and we created a value proposition for the category," O'Connor said proudly.
Sharyn Johnston, founder of , interviewed Jan O'Conner and contributed substantially to this report.
Sources: Frontier, ,
Related Posts: