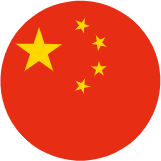 Tea as a Herald of Healthy Living
Home

Tea as a Herald of Healthy Living
Suzette Hammond
Editor's Note: This article is from the new World Tea Expo 2019 white paper, "The Next Wave in Tea: Trends, Issues & Opportunities." The complimentary report offers valuable insights and advice from some of the top experts and leaders in specialty tea.
To download the free white paper, visit .
* * *
An emerging opportunity for tea that I see in my work branches off from an existing trend: tea for overall wellbeing.
We've been giving so much attention to functional teas or wellness blends, looking at tea in a transactional nature. A "take this for that" type of thinking. Of course, blends are very creative and definitely tap into this exploration of natural health that has so captivated Americans in recent years.
But in our endeavor for label claims and better laboratory analysis of components and so forth, we're still missing the deeper side of how tea is enjoyed already as a mindfulness practice – and has been for centuries. Further, this is something that can be actually trained. It's not a passive benefit of tea, it IS tea.
Mindfulness training has been shown clinically to assist with reducing stress – and stress related issues are the No. 1 reason why patients visit their GPs. There is an opportunity for tea here to interact with healthcare systems, wellness/fitness groups, and mental health advocacy as a means of offering their clients a stabilizing practice that calms the nervous system, restores a sense of being grounded and secure, and assists with better breathing. That's just scratching the surface of it, too.
I have been teaching tea meditation in a wide range of settings for years: private and public groups, in settings both corporate and studio, for clinicians and community rebuilding organizations. There is much work to be done here, as people are eager to learn about mindfulness in non-intimidating ways, and tea already comes with a warm glow of being perceived as being a herald of healthy living.
Download the World Tea Expo white paper here: .
Suzette Hammond is the founder of Being Tea, an education-focused private practice offering professional training, workshops and project consulting for tea programs. Hammond has traveled extensively as an educator for more than 15 years, and spent many years managing training programs for leading U.S. tea companies before creating Being Tea in 2015. She serves as an executive for the American Specialty Tea Alliance (ASTA), and collaborates with the International Specialty Tea Association (ISTA). She is also a trained journalist, a tea ceremony student, teaches tea meditation and mindfulness, and is a 200-hour yoga teacher certified in psych-sensitive yoga. In 2018, Suzette received the World Tea Award for Best Tea Educator.
Dive Deeper in these World Tea Expo Sessions
will feature Suzette Hammond and Tony Gebely who will discuss topics including trends and opportunities in retail and customer behavior, Thursday June 13, 2019, 11:00 a.m. – 12:00 p.m. in room N258.
will cover the characteristics of more than one dozen teas while teaching professional standards for brewing, tasting and describing tea, Wednesday, June 12, 2019, 8:30 a.m. – 12:30 p.m. in room N252.
Advertisement
Related Posts: