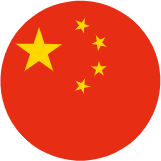 Top 5 World Tea News Articles of 2018
Home

Top 5 World Tea News Articles of 2018
World Tea News readers have demonstrated that they like articles covering industry trends and opportunities, beverage market data, breaking news, and award winners. Here are the top five articles from 2018 as chosen by our readers.
Six tea industry influencers, Maria Uspenski (Owner of The Tea Spot), Scott Svihula (Owner of Hula Consulting), Babette Donaldson (President of the International Tea Sippers Society), Tim Smith (Owner of The Tea Smith), Suzette Hammond (Founder of Being Tea), and the late Brian Keating (Former Owner of Sage Group), all shared their insights regarding emerging trends and opportunities in 2018.
Tea is the world's second most consumed beverage after packaged water. This article covers the data in Huzaifa Nalwala's presentation given at the 7th Global Dubai Forum that revealed tea accounts for nearly 10 percent of the market share in the beverage industry – or 70 billion gallons – well ahead of the world's prepared beverages.
Advertisement
Tetley, in its second annual 30-page Tea Report, looks at the growing trend in tea in foodservice where competition with coffee is prevalent. Tetley teamed with market research consultancy CGA, which specializes in foodservice drink markets in the United States and the United Kingdom. Consumers were surveyed with regard to the quality of tea, where they consume it and what kinds of ingredients they want.
The Camp Fire in the Sierra Nevada Foothills of Northern California claimed the Golden Feather Tea Farm, which resided east of the Paradise, Calif. where 95 percent of the city's structures were lost. Tea farm owner Michael Fritts, his wife and dogs escaped safely, but the wildfire reduced his home, tea barn and outbuildings to ashes. As of Nov. 20, the fire had taken 8,000 homes and 260 commercial buildings in the area.
Every year, the World Tea Expo honors people and companies that have made valuable contributions to the tea industry. Among the categories were: Best Tea Health Advocate, Best Sustainability Initiative, and Best Grassroots Tea Education Campaign. The range of winners and their contributions demonstrate the breadth and depth of the tea industry's global impact.
Related Posts: