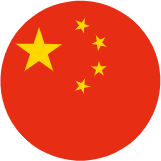 Tea Production in India Rising
Home

Tea Production in India Rising
According to , the Indian Tea Association (ITA) has released a report claiming that India's tea production has dramatically risen by over 53 million kilograms in the first nine months of 2013.
From January-September 2013, tea production in India peaked at 861.57 million kg as compared to 807.96 million kg in the same period of 2012.
In the same time frame, tea production in North India was 690.88 million kg. In South India, however, tea production was far less at just 170.69 million kg.
Advertisement
From January to June of 2013, the importing figure of tea into the country was 1.67 million kg higher at 9.65 million kg, the ITA report said.
Imports of tea take place for re-exports, ITA said. "But whether re-exports actually happen, that cannot be confirmed due to lack of exports data," an ITA official told PTI.
During the first nine months in 2013, average auction prices increased by $0.18 per kg and stood at $2.10.
SOURCE:
Related Posts: