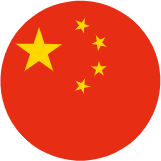 Part 6: Personal Journeys
Home

Part 6: Personal Journeys
Part 6: PERSONAL JOURNEYS
Imperial Tea Court, Silk Road Teas, Q-Trade, ABC Taiwan Teahouse, Brian Keating's Sage Group Reports, APTI. Serendipitea, Barnes & Watson, East Indies
By
Advertisement
My own tea education throughout the early 90's was principally influenced by Devan Shah, Roy Fong and one or two others with a vocation for tea the way some have vocations for teaching or the priesthood. It was through them I discovered tea to be my vocation also, and I feel quite fortunate to be one of their number. When the student is ready, the teacher appears, sometimes right down the street. So it was in July, 1993, when the very first traditional Chinese tea house in the US appeared just two steep blocks down San Francisco's Russian Hill from my front door. I saw the sign and tried the door, was told they were not open but was not told to leave, and have never been the same since that hour. There were China's Ten Most Famous Teas and dozens of more exotic ones that I'd never expected to see outside China. For their part, my hosts Grace and Roy Fong had never expected to see a "round-eye" who had even heard of their teas. A Taoist priest as well as a budding tea merchant, Roy gradually initiated me into the ancient tea culture of the homeland of tea and eventually even named me Honorary Director of Imperial Tea Court in recognition of my efforts to become the Apostle of China Tea to my fellow round-eyes. How could I not wish to spread the good news about guywans and gongfu and wonders like Fujian White Tea or Yunnan Royal Gold? Besides publicity, at first I even thought to handle mail-order for Roy but we soon realized that business is not for writers.
Just before Roy appeared, David Lee Hoffman introduced me to Pu-Er, having returned from a tea-buying trip to China with great Pu-Ers, which he sold at a flea market across the Golden Gate in Marin under his brand Silk Road Teas. Helen Gustafson and I invited David and every other tea lover we knew near San Francisco to a reception at Imperial Tea Court to meet the founder of London's Bramah Tea Museum, the notoriously grumpy Edward Bramah. David fell into conversation with Roy and I heard some one say "Those two are discussing teas the rest of us have never heard of." Only then did I realize that Roy, David, Helen and I were the only devotees of classic China teas in the room, or perhaps in the entire country.
I was a keen student of all tea, of course, and fortunate in my teachers. Before extremists targeted his family in Sri Lanka, where he held the rank of army colonel, Manik Jayakumar was director in charge of five classic Uva estates, one of which he transformed into the world's first organic tea estate. Manik spent time in Indonesia and Japan before establishing himself as an importer of fine teas in California. I met Gabriella Karsch, the first to import tea (or anything else) from Viet Nam, and Thomas Shu of Taiwan's first family of tea, who soon opened ABC Teahouse in Los Angeles. The amazing Nat Litt became a friend. He had been an architect trained and employed by Frank Lloyd Wright but abandoned that career to join Ringling Brothers Circus as a clown, which he also gave up in order to become a pastry chef trained in the cordon-bleu academy in Paris. Then Nat discovered his true calling and as a fourth career established the House of Tea in Philadelphia. All of us burned with zeal for tea and succeeded in conveying our enthusiasm to many another.
It was as Helen wrote in The Agony of the Leaves about our tasting rare and legendary China teas together: "…I made a little covenant with myself: I will get behind these teas. I will get Chez Panisse to serve these teas. I will spread the word. I will bear witness! I will put a fire under Alice, I will. I kept my holy feeling to myself that afternoon, but I called her the next morning, striding around my kitchen and roaring into the phone. She reassured me, yes, yes, we would start…" Some have passions for boats and sailing and others for horses or cars; we were mad for tea and could not keep our enthusiasm to ourselves. I no longer felt like a solitary eccentric but was now an acknowledged member of a cult. It was not really my choice—you might say the spirit inhabiting the tea plant had chosen me, just as it had the others. But a love of tea still seemed exotic in the US and none of us could have envisioned its becoming a tea-consuming society.
The US tea community was just beginning to wake up to our needs as an identifiable group in 1995. Tea had for several years constituted the fastest-growing business category at the semi-annual, bi-coastal Fancy Food Shows. Start-up companies needed information for sourcing, business plans, bank loans, etc. and data for such purposes was first made available in the 1995 "Tea Is Hot" Report, relieving newcomers of the need to locate the phone numbers of insiders and beg them for help. Brian Keating, a veteran of the nutriceutical or health supplement industry who owned Teacup tea house in Seattle, had seen tea was a new national trend in the making with a need for start-up data all its own. Business data is no substitute for tea education, however, and this had also become a crying need. "What's the difference between green and black?" and other basic questions from newcomers required endlessly time-consuming one-on-one, start-from-the-beginning tea education.
More than consumer education, our first need was an apprenticeship program for on-going education within the burgeoning trade. The American Premium Tea Institute (APTI) was established in 1996 under the leadership of Mike Spillane to fill this and other needs of "specialty tea." Our model was the California Wine Institute which championed industry-wide standards and consumer education. Up to this point the Tea Association of the USA had been no help, perhaps because the teabag companies it represented realized, however dimly, that every supermarket tea customer who discovered premium, i.e. "specialty," tea was lost to them forever. This began to change when Joe Simrany was hired as Executive Director of the Association and promptly proposed the Board should embrace the concept of specialty tea. Four years later, in 1996, the Specialty Tea Registry was finally launched about the same time as APTI.
If the Tea Renaissance has an Honor Role, APTI's founders and all-volunteer Board of Directors rank high on it: Eliot Jordan of Peets Coffee & Tea, August Techeira of Freeds, Michael Harney of Harney & Sons, Ken Rudee of Barnes & Watson, Tomaslav Podreka of Serenipitea, Thomas Shu of ABC Teahouse and Ron Rubin of Republic of Tea among them, not to mention Mim Enck, Ric Rinehardt, Richard Gazaukas and others. Within a year the organization staged the first national symposium on tea open to consumers as well as professionals, which was held in San Francisco in 1996. They envisioned the courses and credentialing which have now been developed, but most of all they managed to establish an ethos of collegiality and welcome to everybody joining America's tea community. Their valiant efforts jolted the Tea Association into creating a similar entity with which APTI merged in 2002 to form today's STI or Specialty Tea Institute. Tea, which must be learned, requires teaching and in the absence of Old World-style apprenticeship programs, STI is filling this need for basic training.
The second half of the 1990's witnessed world historical changes in the international tea trade, any one of which deserves a chapter. The transformations due to global air freight and internet connections began amidst many endings. Widely publicized but actually inconsequential was the termination in 1996 of the US Tea Board of Experts and position of Tea Examiner. These official functions were mandated by the oldest consumer protection law on the national books, the Tea Act of 1897, which had been enacted at the request of the US tea trade to deny entry to defective or adulterated teas.
The Act spared importers lengthy disputes, saving them insurance and litigation costs at no cost whatever to the government since the trade voluntarily paid an assessment to cover the cost of the program. It was ended amidst loud and false claims of saving tax dollars. The only actual public benefit was the "legalization" of Pu-Er, an immense category of China tea denied legal entry for a century because US Tea Examiners deemed it "musty"—as it undeniably and often is. No Chinatown ever went without its Pu-Er, admittedly, but at last it could be imported within the law. A more fitting symbol for the end of previous eras was Jardine Matheson's 1997 termination of its tea division. The canny Scotsmen who gave the firm their names in 1832 grew wealthy in the tea-and-opium trade and deserve principal credit for fomenting the Opium War of 1840-42, which ruined China but left the firm practically owning Hong Kong and a good deal else. William Jardine's life story was thinly fictionalized in James Clavell's novel Taipan and the effects of his firm's depredations will remain unto the seventh generation, but its exit from the tea trade which it once dominated was a non-event.
Another ending: the last London Tea Auction was held on June 29, 1998, over three centuries after the first in 1679. These were quarterly events until the demise of the East India Company's monopoly in 1834 when tea became a "free trade" commodity in Britain. The London auctions were then moved to Mincing Lane which quickly became what "Wall Street" is to finance, the address of the world tea trade. These auctions were held monthly, then weekly, then daily by country of origin until by the 1950's fully one-third of all the world's tea was bought and sold in London. After independence colonial countries had established their own auctions, however, and the telephone and internet finished off a world just recently lost but already half forgotten, the Old Order.
Look for Part 7 coming October 29th.
Return to the
Related Posts: