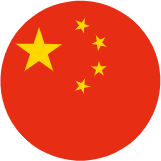 Congratulations Gail Gastelu on 10 Years of Success
Home

Congratulations Gail Gastelu on 10 Years of Success
With the publishing of this coming November/December issue of (THT), Gail Gastelu's flagship publication will officially turn 10 years old. On behalf of the community, my company, and Kim and I personally, I want to congratulate Gail on this major milestone.
While 10 years may seem short for an industry that is over 5,000 years old, she started the same year we launched the Expo, and much of the growth in our community and industry has only been in this short window in the time-space-tea-continuum. The Tea House Times has been one of the many pairs of hands that have helped lift us all a little higher.
It would be unfair to recognize Gail solely for her success with the THT. She has done so much more. Gail is one of the most passionate and high-energy people I have met in the tea industry to this day. She is tireless in supporting tea businesses, networking at events, visiting trade shows, and connecting people every day through her ever expanding network and her many products and services.
Advertisement
Through the alone, THT offers a speakers' bureau, book reviews, tea party games, tea and health research, interviews, an events calendar, a tea room directory, product reviews, and featured tea room profiles, to name just a few. In addition, Gail offers education through Tea Course and through her Tea Etiquette Certification. I am especially fond of her recent launch of "A Day in My Shoes" profiling key industry figures for the community. Very simply, Gail has built an amazing resource for the tea retailers and their customers over the past decade that is incomparable to any other.
Gail has been a great advisor, frequent speaker, and a constant exhibitor at our events. She has been one of our strongest media partners. And most importantly, she is a cherished valued friend to me, Kim, our business, and the industry. For all these reasons, I wish Gail another decade of success ahead and many more thereafter.
Please help us congratulate Gail, and post your comments below!
Related Posts: