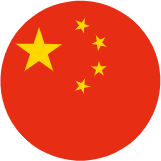 Tea Smuggling in Pakistan Drops
Home

Tea Smuggling in Pakistan Drops
The Pakistan Tea Association has reported a surge in imported tea suggesting that the number of tea smugglers in the country is dropping, according to
In Pakistan, it has become very common for tea smugglers to turn a profit in the country, diminishing the financial success of legitimate tea brands. However, recent data seems to show a rise in official channels of tea distribution arriving in the country. The Pakistan Tea Association has urged governmental intervention to stop smugglers, to no avail.
Advertisement
The Pakistan Bureau of Statistics recently reported that from July 2012 to June 2013, around 122 million kg of tea were imported into Pakistan. The Tea Association believes that the per capita consumption of tea is at one kg per annum with a population of 190 million people. Therefore, the smugglers are cornering about 70-80 million kg of the tea market with illicit tea.
By lowering import duties and other taxes, Pakistan can help alleviate the smuggling of tea while at the same time, encouraging importers to distribute their products to Pakistan.
In the last several years, the import duty levied on tea has maintained evenly at 10 percent. Pakistan's Good and Services Tax (GST) was raised to 17 percent in the fiscal year 2014 federal budget. Despite this sharp rise, the volume of tea imports into Pakistan is growing larger.
This data seems to show a drop in smuggling, though it is still widely practiced. Seemingly, smugglers are being substituted by legitimate distribution channels that yield revenues for the government. The Tea Board of Kenya substantiates this claim.
The Tea Board of Kenya, in its published FY11 annual review, states that there is an "unprecedented increase in tea export to Pakistan and subsequent drop of tea exports to Afghanistan" which it has attributed to "continued reduction of smuggling of commodities into the country through Afghanistan."
Faiza Nasir is Secretary General of the Pak-Afghan Joint Chamber of Commerce and Industry (PAJCCI). Nasir stresses the importance of scanners and trackers, which have been used to monitor border crossings. "Further improvements in terms of surveillance and oversight can mean serious problems for smugglers and those evading dues," she said.
SOURCE:
Related Posts: