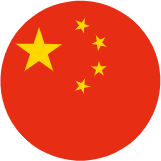 Peet's Coffee & Tea is Hiring
Home

Peet's Coffee & Tea is Hiring
Peet's Coffee & Tea is looking for some new talent to fill a Tea Purchasing Manager role. Interested candidates should apply online and mention in their cover letter they saw the posting in World Tea News.
Since 1966, when Alfred Peet opened the first Peet's store in Berkeley, the goal has been to offer the best coffees & teas in the world, without compromise. We believe that meticulous selectivity, artisan roasting, and our commitment to freshness make the difference you can taste. We still follow the traditional artisan practices that Alfred Peet introduced to a Berkeley audience eager to embrace quality and authenticity – because we believe that careful attention and discipline are essential to producing quality results.
We've grown considerably since our beginnings. Berkeley is still home, but we now have stores in several other metropolitan areas. We've added new ways to sell our coffees and teas, which are available online at peets.com, through our mail order service, specialty food and grocery stores, offices, fine restaurants and hotels, in addition to our retail stores.
Advertisement
Essentially, though, we haven't changed much. We remain committed to the artisan crafts of coffee and tea and delivering the highest quality, always.
Tea Purchasing Manager
Overall Responsibilities:
Under the direction of the Director of Tea Purchasing, the Tea Purchasing Manager is responsible for purchasing teas and botanicals consistent with Peet's quality standards. They serve as a key point of contact for vendors and maintain effective relationships within the tea industry. The Tea Purchasing Manager is responsible for maintaining all inventory in the company's ERP system and managing critical tea related documentation. This is a full time, exempt position.
Essential Duties and Responsibilities:
Purchase teas and botanicals in coordination with the Director of Tea
Develop, maintain and manage vendor relationships
Coordinate bulk tea delivery
Execute quality evaluation (arrivals, freshness, exceptions, blend outturns, finished goods, etc.)
Participate in ongoing Research & Development and business building activities
ERP system work (PO entry, inventory reconciliation, BOM updates, inventory rotation, new items, data entry, forecasting, etc.)
Conduct physical inventory counts and data entry
Responsible for critical document organization & retention
Coordinate as needed with 3rd party auditing and QA department
Cupping room sample preparation as needed
Essential Qualifications:
Minimum 5 years' experience in the tea industry
Ability to discriminate flavor differences to an exceptional degree
Quality conscious, dedicated to excellence, and detail oriented
Ability to communicate effectively within the company and externally
Strong computer skills including proficiency with Word, Excel and experience working with an ERP system.
!
Related Posts: