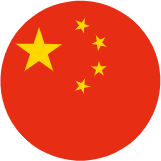 Most of you are aware that in the Chinese zodiac it is the Year of the Snake but few of you may know about the Ambrosian zodiac calendar where it is the Year of Tea. (Ambrosia was the drink of the Greek gods, and yes, I made that up…)
Having been one of the leading advocates for the growth of the specialty and premium segments of the tea markets in North America for over a decade, I can confidently state that 2013 will be a record year for sales of tea in the U.S. and North American markets.
For most of the past decade, I have been reading data reports projecting the exponential growth of the tea category that never seemed to be fully realized. Total tea sales in the U.S. in 1990 were estimated by the Tea Association of the USA under $2 billion. From about 2005-2010, numerous data sources seemed to have tea stuck around $8 billion….waiting, crouching, and ready to pounce to a promised $15 billion some time soon. Certainly healthy growth over nearly two decades, but hardly a gold rush.
Advertisement
But enough of the past, here is why tea will be the drink of the future…and why I am confident this year will have the largest market gains ever for tea in the U.S.
While the $620 million acquisition of Teavana by Starbuck's might seem like old news, the story is really just beginning to be told. Here are some cliff notes from the first chapter…

Andy Mack, the largest benefactor from the sale, appears more eager than ever to further build the brand under the Starbuck's umbrella and leadership of Howard Schultz. He will lead SBX's tea division for the big fish. Most of us would spend our time trying to catch big fish had we achieved the financials success of Mr. Mack.
There are an estimated 25,000 coffee houses in the U.S. and 11,000 belong to SBX. I would argue that many exist as a result of SBX's success. I would also argue that their domination causes the other independents to be sharper as a result. Expect the same for the tea industry.
SBX paid over $2 million per retail location that average under 1000 sf each. When Teavana filed with the SEC for its public offering in 2010, stores averaged $862,000 in annual sales and earned profits of$165,000 per location. They proved the financial model for tea retail for all of us.

Launched by New York City Mayor Bloomberg, there is a "national war on soda".

While Mayor Bloomberg seems to be declaring war on a lot of consumer products these days, he set off the national discussion that sugar is as toxic to us as tobacco and alcohol and should be both regulated and consumed in moderation.
Tea is a beverage that tastes good without the need for added sweeteners. It is not an "acquired" taste or naturally bitter like coffee.
Thanks to individuals like Marty Kushner and the Tea Association, tea has been well-position as a healthy beverage which is driving sales.
Childhood obesity and early stage diabetes remain on the rise.
Tea remains positioned as the best beverage to meet the need for flavor and health.

The U.S. became the 2nd leading importer of tea worldwide in 2010 surpassing the United Kingdom.

When our founding patriots dumped tea into the harbor in Boston, it was much more than just taxation without representation. It was about commerce, baby! Plenty of tea was being brought in through other channels duty free and the taxation penalized a number of merchant's ability to be competitive in the market. But it still drew a line in the sand and caused the "new" Americans to culturally reject tea as a beverage.

Strong shifts in consumption trends by the two largest demographic groups (Baby Boomers and Millenials) are being driven by healthier lifestyle choices and increasing tea consumption by these groups.

Baby Boomers are now 49 to 67 years old, entering their "golden age" for a generation who considers themselves "forever young". With life expectancy continuing to rise and census experts believing that people born today will on average live to over 100 years old, this generation is focused on maintain its mental, physical, and emotional health.
They don't want to be put out to pasture anytime soon and represent an enormous part of the wealth and money to be spent in the US. Some estimates state they control 80% of the wealth and are responsible for 50% of the discretionary spending in the US.
The Baby Boomers were responsible for the Women's Rights Movement, the Civil Rights Movement, the Sexual Revolution, the Anti-War Movement, and much more. Their mantra of "Turn On, Tune In, Drop Out" will become " Sit Back. Slow Down. Drink tea."
Millenials thrive on being socially connected and sharing new discoveries with their peers. They want transparency and sustainability. Specialty and premium deliver far better to the next major wave of spenders and consumers….

Tea is

only

the 7th most consumed beverage in the U.S.

I say this in context of the opportunity. There is a lot of untapped market potential ahead.
In 2010, according to Beverage Marketing Corp., tea ranked the 7th most consumed beverage based on gallons per capita in the U.S., but closing the gap on Fruit Beverages (6th), Coffee(5th), Milk (5th), Beer (3rd), and CSDs(1st). (Recently, the International Association of Bottled Water reported that Bottled Water(#2 in 2010) surpassed CSDs as the #1 liquid consumed by volume per capita in the U.S.)
Mintel (2012 Mintel Tea and RTD Report) projects a 50% growth in the market by 2016.
According to Packaged Facts (2012 Coffee & Tea Foodservice Trends in the U.S), tea is narrowing the gap with coffee in all sales channels, especially foodservice as they estimate " that sales of coffee and tea at restau­rant and drinking places will reach $18.7 billion in 2012, with coffee contributing $10.0 billion and tea contributing $8.7 billion."
P.S. read more about tea foodservice trends in our free "World Tea Market Report" download from the home page…
The convergence of all of these powerful market drivers, indicators, and soothsayers, I remain confident the promised land and golden days lay ahead for us all. I remain equally excited that our company is in the best position to serve this growth than we ever have before. While this may come across as self-promoting, this is a blog and this is our website…so I will have at it anyway…
When I started the Expo, I was told by many industry veterans that this would never work. Well, it did and it is only getting better. The launch of our new event, , is driving more general beverage buyers, distributors, and national FDM to than ever before. In the fall, our will co-locate with the Atlanta Foodservice Expo. And our new owners, F+W Media, have invested resources into our community site, World Tea News. Plus, we have more in store before the year is done.
There is plenty of Blue Ocean for all our businesses to flourish as we grow. And having been at this for nearly 12 years, I am thankful to have been able to see the industry through to this year. Do not keep calm and but do carry on…
Related Posts: