Green Tea Market Expected to Grow
Home

Green Tea Market Expected to Grow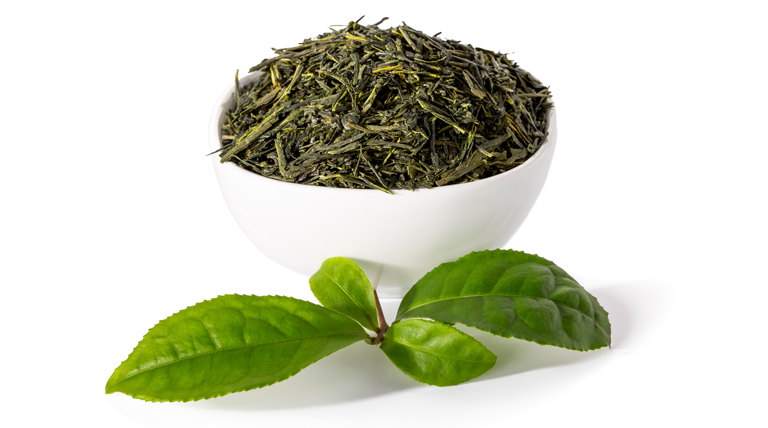 Green tea (Getty Images/orinoco-art)
Green tea is an important segment within the $2.58 billion specialty tea category, according to the Tea Association of the USA, representing about 15% of total consumption, although it skews much higher in Asian populations and is gaining popularity in the ready-to-drink segment.
Green tea is highly regarded and rapidly growing worldwide yet still finding its footing in American restaurants and homes.
Studies of past-day consumption reveal that about four in five American consumers drink tea, but not daily and not hot and they are not nearly as likely to drink green tea as black. Suppliers report an increase in the percentage total imports during the past five years, but year-on-year tea imports overall are slightly lower, according to the Tea Association of the USA.
Advertisement
Green tea's growing familiarity among American consumers is due in part to promotions in foodservice where it now appears on most menus, including some fast-food chains. Furthermore, tea is generally viewed as healthy, natural and non-alcoholic. It blends with an infinite number of ingredients and has demonstrated itself to be a refreshing alternative to carbonated soda.
Green tea is more popular with young people than their elders. Millennials are the most likely to drink tea (87%) including green tea. One example: Starbucks is currently inundated with orders for a Star Wars themed "Baby Yoda" matcha Frappuccino with a caramel drizzle added to the inside and topped with whipped cream. Black tea rarely gets similar attention.
Global Growth
An October report from (GIA) projects the green tea market will grow by $8.1 billion globally by 2025. Green tea bags "display the potential to grow at more than 6.3%" within a category that will average 5.8% growth overall, according to GIA. The U.S. will maintain a 4.9% growth momentum during the next five years, predicts GIA. Germany is expected to grow its share of European green tea sales by $286.6 million with the rest of Europe consuming an additional $246.5 million. Green tea bags in Japan are part of a trend toward convenience and will reach a market size of $479.9 million by 2025, according to GIA.
GIA predicts China, the world's largest green tea producer, is likely to become the world's largest consumer of green tea in bags. Package tea sales are expected to top $2.2 billion by 2025, a compound growth rate of 8.5%.
Imports Penalized
(Image credit: Report Linker)
There were no green tea imports to the U.S. from China during the 1950s through the 1970s. Imports were flat through the 1990s averaging about $25 million per year until 2004-05 when values quickly increased to more than $135 million per year, according to OECD (Organisation for Economic Co-operation and Development) statistics. It was during this period that the U.S. became one of the top three tea importers in the world, joining Pakistan and Russia and surpassing the U.K. In 2018 the U.S. imported about 6.6% of global tea by value, totaling $487.3 million. Russia imported $497 million and Pakistan $571.3 million, accounting for 7.7% of global tea imports.
China in 2019 was by far the largest supplier of green tea to the U.S. followed by Japan and Canada, India and Germany. China shipped $94.2 million during 2018, Japan $64 million. The five-year trend (up 1.1% since 2014) remains positive with value-addition apparent. Imports from Taiwan (mainly oolongs) are up 78.6% in value since 2014, according to , which relies on International Trade Centre and World Factbook statistics to make its calculations. Organic green tea imports from China to the U.S. were $12.4 million in 2016 and $9.3 million from Japan, due largely to the popularity of matcha. Imports from Japan are up 102.1% during the past five years, the biggest gain of any U.S. trading partner, according to Worlds Top Exports.
United States tea imports from China (Image credit: FAS GATS Databade)
The U.S. imposed significant tariffs on Chinese imports in 2019 and for the first time in two centuries these duties included tea. It is unclear the full impact as many tea suppliers rushed to fill warehouses prior to the imposition of the tax. Chinese tea importers that market expensive varieties (many of which are not grown elsewhere) say they consider tariffs up to 25% an inconvenience more than a barrier.
The trend suggests U.S. bulk purchases of green tea will shift to other countries. Chinese fell 12.5% overall during the first eight months of 2019. Exports to the U.S. were down 1.1% in November, the 12th consecutive monthly decline of the 17-month trade war. U.S. imports from China are down $43 billion year-on-year.
The Foreign Agricultural Services (FAS) GATS database shows tea imports from China were valued at $112 million through October, down 4% compared to the same period in 2018. It seems unlikely imports will return to the $150 million peak achieved in 2016. As to quantity, the GATS database shows the U.S. imported 19.1 million kilograms of tea from China during the first eight months of the year, up 7% compared to the same period during 2018 reflecting efforts to stock up before tariffs were imposed.
Innovation
Green tea lattes, green iced teas and sparkling green teas attest to the versatility of this style of tea. Green tea lends itself to florals like jasmine and to tropical flavors including coconut, mango, papaya and citrus.
Matcha is an ingredient used in baking, ice cream, desserts, smoothies and is dusted on many foods to add a natural caffeine kick.
Every major tea company includes green teas in their lineup. In the past year Bigelow Tea introduced a matcha green with turmeric and Stash Tea brought an Asian pear green tea blend as well as a green tea and honeydew. Two Leaves and a Bud introduced a combination ground matcha, green tea and peppermint blend with a hint of goji berry and described as "packed with antioxidants, chlorophyll and vitamins."
Pique Tea Crystals offers an organic mint sencha and Colo.-based CUSA Tea offers an organic instant green tea. Each brand relies on new technology to brew at low temperature and under pressure over long periods, extracting the essence of tea without boiling off the aromatics. The teas are then dehydrated into powder and crystals that dissolve instantly in water hot or cold. These next-generation instant teas sell in single-use packets for about $1 per serving.
Tama Sparkling Teas include a mango made with organic green tea, as well as a peach pear and lemon lavender flavored green tea. Sparkling teas did well in 2019, propelled in part by major promotions by Pellegrino, PepsiCo and Coke.
In December Coca-Cola announced "Aha" a new line of sparkling drinks with no calories or sodium. The line includes a citrus green tea and black cherry coffee, each containing 30mg of caffeine. The tea will be available in 16oz cans and single-flavor eight packs of 12oz cans.
Health Advantages
Green tea, which is lightly processed and retains much of tea's chlorophyll based goodness, is marketed as a healthful alternative to juice and soda, and it is low- or no-calorie and tasty. Monthly, like clockwork, scientific papers attest to the wholesome goodness of plant-based foods. Tea is often mentioned as a remedy for a wide range of health issues.
This is why green tea is often the base chosen for functional and condition-specific teas.
Green tea is also used extensively in research studies on heart health, diabetes, cancer, stroke and dementia. A recent study used tea as a natural remote-control to trigger cell-based therapies in animals. Researchers at Shenzhen University used protocatechuic acid, a component of green tea, to activate lab-made cells for treating diabetes. In tests insulin levels rose in mice given concentrated doses of green tea and blood sugar levels fell. Subsequent tests in monkeys show promise of human relief from diabetes.
Green tea is so commonly consumed in Asia that its health benefits are underappreciated, according to . "The lack of awareness about the benefits of green tea consumption, especially in developing nations, may hamper the global market in future," according to the market researchers.
"Consumers are shifting their focus toward a more holistic approach to health care, brands and companies need to ensure that they are looking at their products and services with the same view," Amrutha Shridhar, a research consultant at Euromonitor told .
Shridhar describes a new Euromonitor study that reveals when it comes to health consumers have shifted their focus away from physical ailments and toward a more holistic approach that includes mental and emotional well-being.
Euromonitor surveyed 20,000 consumers in 20 core markets around the world to find the top criteria for being healthy is no longer fitness.
As reported by Food Business News: "Respondents identified stress and anxiety as the biggest threat to mental and emotional health. Thirty percent of U.S. consumers said they are taking active measures to treat the issue. Rather than seeking treatment through over-the-counter medicines, however, many consumers have started to find relief through dietary changes and a more active lifestyle. Products that feature perceived calming ingredients, like green tea extract used for relaxation, are likely to do well with consumers seeking to improve their mental health, the study found."
While the green tea market globally is highly fragmented, Euromonitor International notes that "the potential for growth is huge, thanks to green tea's health benefits."
Source: , , , , ,
Related Posts: